Invisible Battalion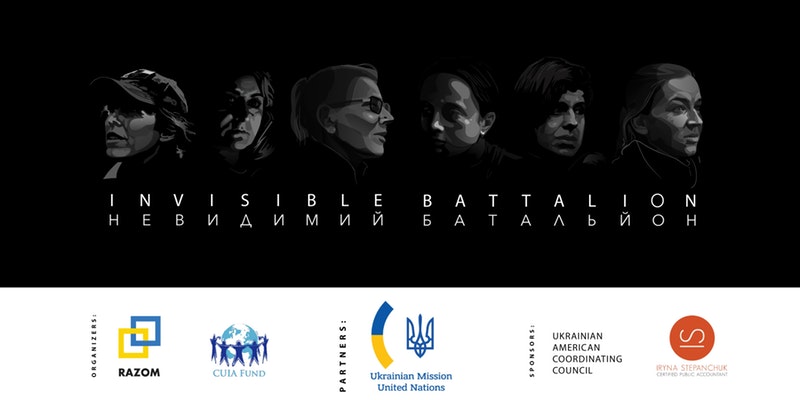 Razom for Ukraine, in partnetrship with the Canada-Ukraine International Assistance Fund, invite you to the New York City premiere of the documentary film Invisible Battalion.
Invisible Battalion is the first Ukrainian documentary film about women at war, produced and filmed by women. The film gives a voice to the ten thousand women in the combatant units of the Armed Forces of Ukraine by following the journey of six women fighting in the current war against Russian occupation in eastern Ukraine. Three of the heroines featured in the film, as well as the film's producer and director will be present at the premiere.
Don't miss this opportunity to be one of the first to see the full film and to meet the film's producer, director, and the women featured in the film who have traveled from Ukraine for the premiere. After the screening, join us for a Q&A session with our guests over some food and drinks. It will be a fun and informative evening.
BUY TICKETS