Book Presentation: Jews and Ukrainians a Millennium of Co-Existence
November 7, 2016 @ 7:00 pm
Event Navigation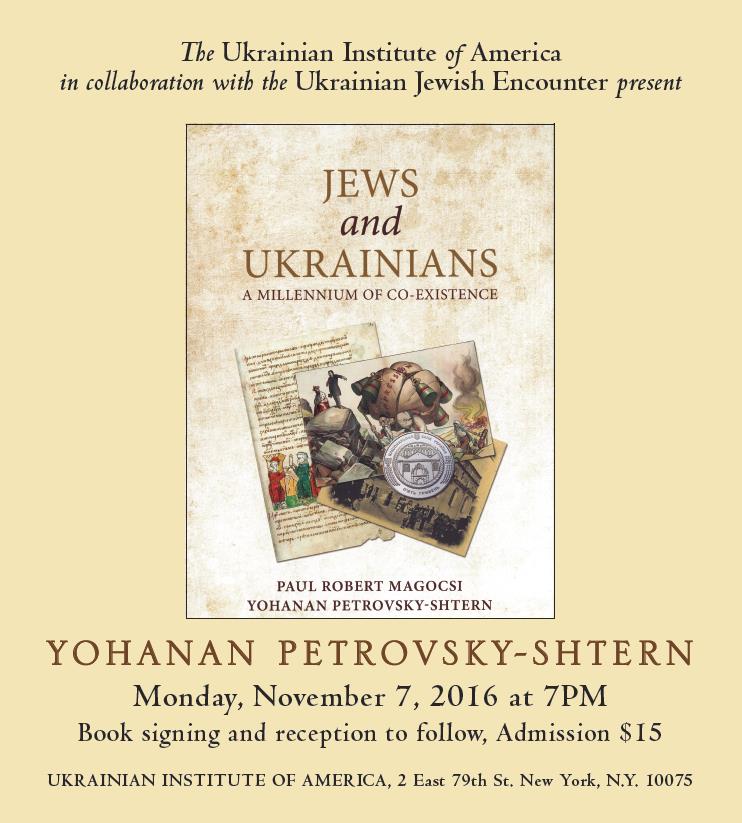 There is much that ordinary Ukrainians do not know about Jews and that ordinary Jews do not know about Ukrainians. As a result, those Jews and Ukrainians usually view each other through distorted stereotypes, misperceptions, and biases.
This talk sheds new light on highly controversial moments of Ukrainian-Jewish relations and argues that the historical experience in Ukraine not only divided ethnic Ukrainians and Jews but also brought them together.
Yohanan Petrovsky-Shtern is the Crown Family Professor of Jewish Studies and Professor of History in History Department at Northwestern University. He authored a number of prize-winning books including "The Golden Age Shtetl" ( 2015). For his contribution he has been awarded the honorary doctorate by the University Kyiv-Mohyla Academy in Ukraine. His new book won a Special Recognition Award at the Lviv Book Forum in 2016.
Book Presentation: Jews and Ukrainians a Millennium of Co-Existence