"Preludes, Serenades, and More"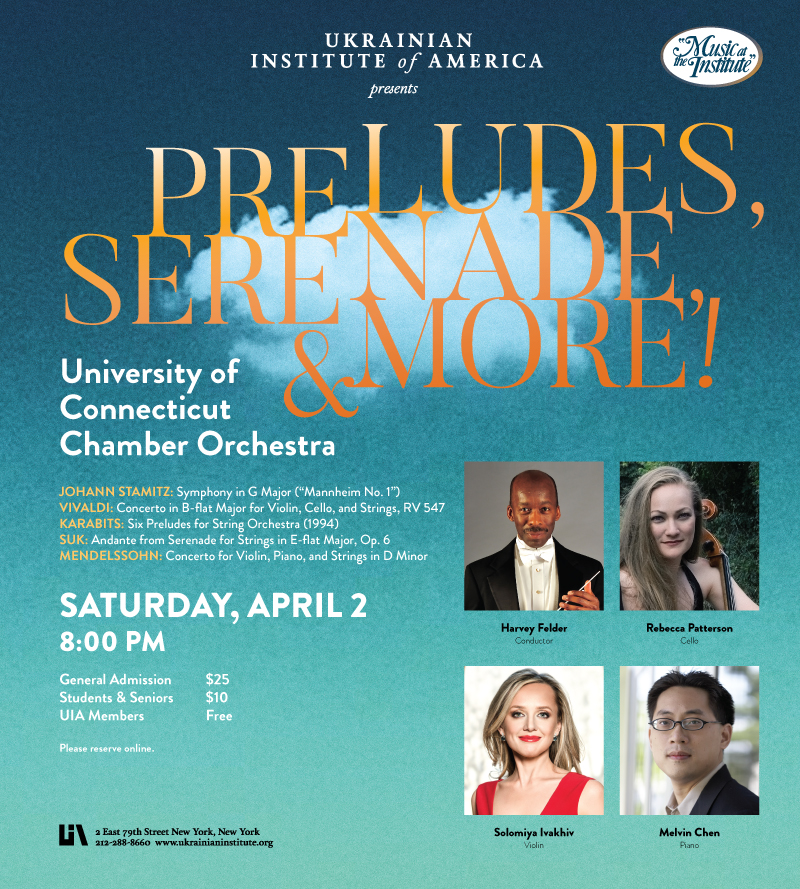 JOHANN STAMITZ: "Mannheim" Symphony No. 1 in G Major;
VIVALDI: Concerto in B-flat Major for Violin, Cello, and Strings, RV 547;
KARABYTS: Six Preludes for String Orchestra (1994);
SUK: Andante from Serenade for Strings in E-flat Major, Op. 6;
MENDELSSOHN: Concerto for Violin, Piano, and Strings in D Minor.

Admission: $25; Students & Seniors $10; UIA Members free.
"Preludes, Serenades, and More"