70th Anniversary Celebration of the Ukrainian Institute of America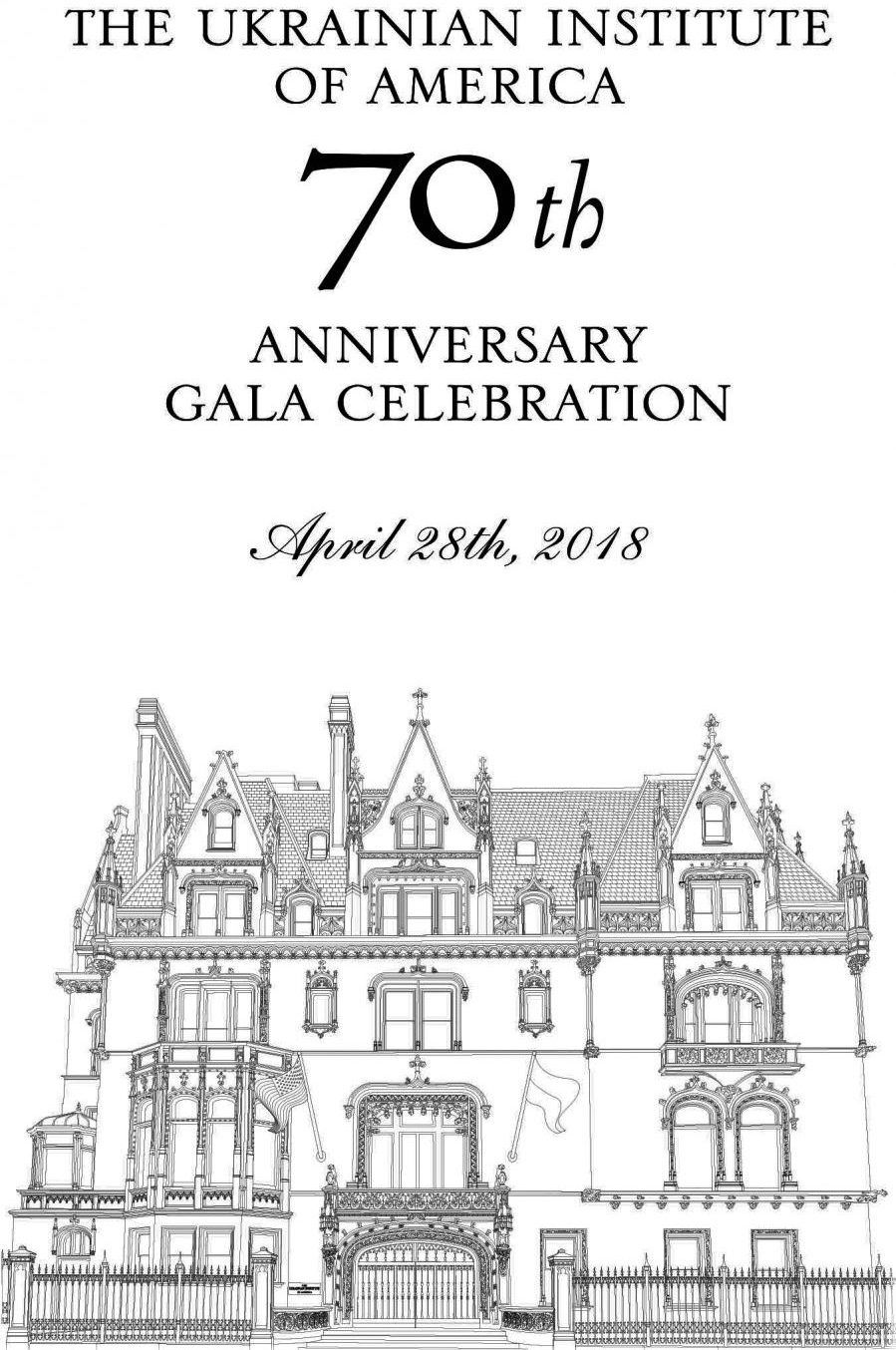 Image by www.colorourtown.com
Cocktails 5:30pm | Dinner 7:00pm | Concert 8:30pm
Solomiya Ivakhiv, violin, Oleh Krysa, violin, Tanya Bannister, piano, Mykola Suk, piano

Benefactors ($2,500.00 or more) receive premium seating for eight.

Patrons ($1,000.00 or more) receive two tickets and premium seating.

Friends ($270.00) seating per person at the gala.
Your support above $170.00 for each ticket is tax-deductible
FESTIVE ATTIRE
Proceeds to benefit The Ukrainian Institute of America Endowment Fund
Thank you for your interest in 70th Anniversary Gala. Tickets are now SOLD OUT! Please contact our office at 212-288-8660 to be added to our waitlist.

---
The Board of Directors gratefully acknowledges the generosity of the Institute's Benefactors and Patrons who are making this evening possible.
Benefactors
Self-Reliance New York Federal Credit Union
The Ukrainian Museum, New York
Mr. Zenon Chernyk and Dr. Areta Podhorodecki-Chernyk
Dr. Michael George and Mrs. Ulana Kebalo-George
Ms. Kathy Nalywajko
Mr. Vitaliy and Mrs. Olena Sharavarnyk
Dr. Daniel and Mrs. Alice Swistel
Patrons
Dr. Adrian and Dr. Alexandra Baranetsky
Mr. Theodore and Mrs. Carol Dzus
Mr. Orest and Mrs. Adia Fedash
Dr. Ihor and Mrs. Marta Fedoriw
Mr. Taras and Mrs. Lidiya Filewych
Dr. Viktor Gribenko
Dr. Roman Goy and Ms. Ulana Baczynskyj
Ms. Zwen Goy
Bishop Borys Gudziak
Mr. Myron and Mrs. Olha Hnateyko
Ms. Irena Holiat
Mr. Andrew and Mrs. Daria Horbachevsky
Dr. Walter and Mrs. Maryann Hoydysh
Mr. Ihor Kotlarchuk and Mrs. Natalia Holub Kotlarchuk
Dr. Zenovia Kuncio
Dr. Peter Lenchur and Dr. Ruta Lenchur-Cholhan
Dr. Marta Lopatynsky and Mr. Ihor Zwarycz
Bishop Basil Losten
Dr. Ihor and Mrs. Lesia Magun
Mr. Myron Melnyk and Mrs. Chrystyna Dobczansky-Melnyk
Dr. Borys Mychalczak
Ms. Larysa Paschuk and Mrs. Kalyna Boychuk-Cholhan
Mr. Charlie Podpirka
Dr. Ihor and Mrs. Alexandra Sawczuk
Mr. Yurko and Mrs. Marie Sawicki
Ms. Lyubov Shypovych
Dr. Yuriy and Mrs. Karina Tarnawsky
Dr. Stephan and Mrs. Tamara Tymkiw
Event underwriters
Ms. Kathy Nalywajko – wine
Dr. Daniel and Mrs. Alice Swistel – flowers

70th Anniversary Celebration of the Ukrainian Institute of America