Membership at the Ukrainian Institute of America
FULL MEMBERSHIP
$2,500
JOIN
Benefits:

•  Invitations to Ukrainian Institute events.
•  Free admission to the UIA exhibits and MATI concerts.
•  10% off on all purchases of art.
•  Preferential discounted rate on the rental of the UIA building.
•  Access to the member's room (library) on the third floor during our working hours.
•  Full voting privileges at the Annual Membership Meeting.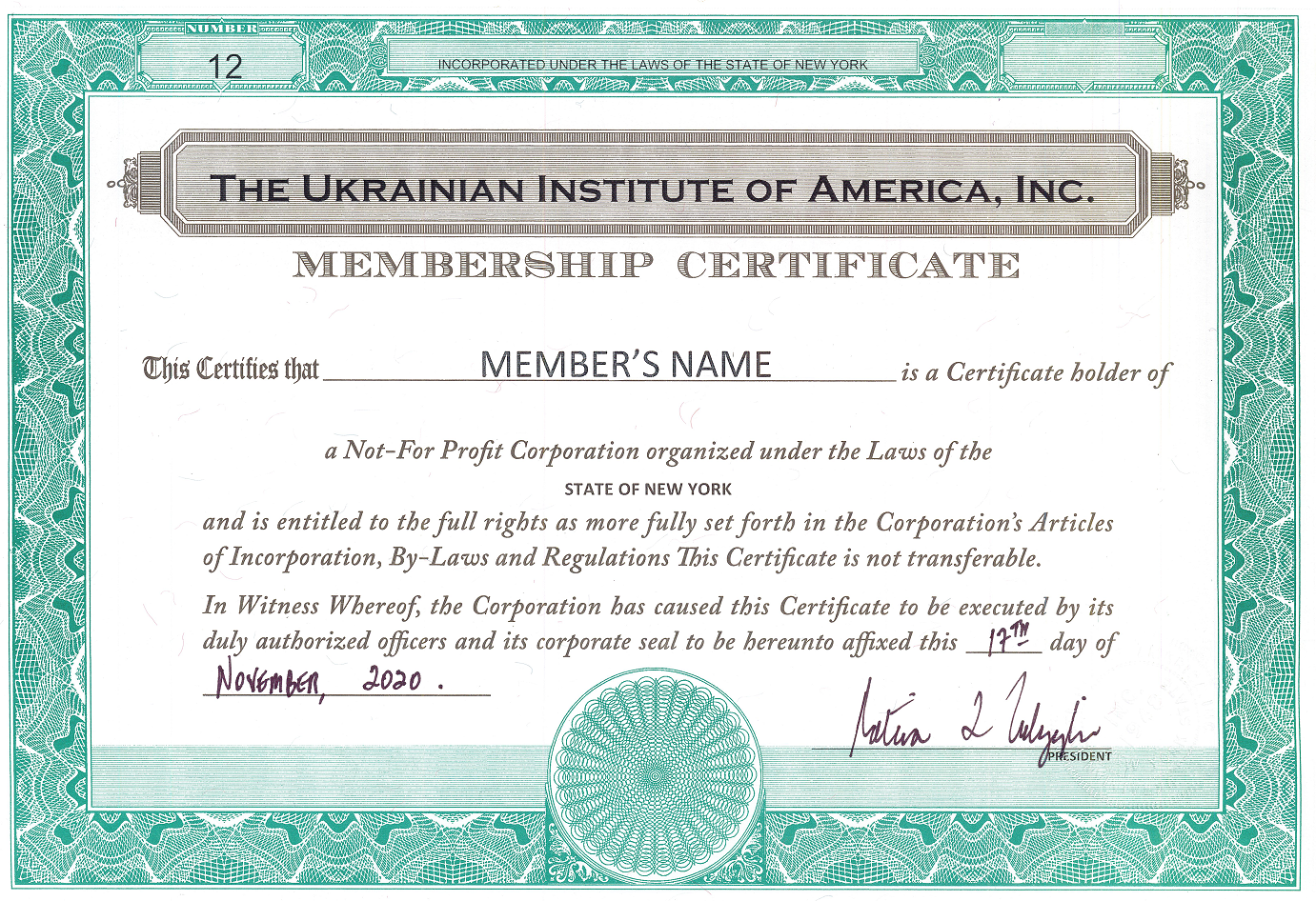 ---
Give the Gift of UIA Membership!
Looking for a meaningful and lasting gift for a friend or family member?  The gift of membership to the Ukrainian Institute of America is perfect for any occasion and it lasts a LIFETIME.
GIFT OF UIA MEMBERSHIP
$2,500
Your Gift Membership Package will include:
– a bronze plaque with the New Member's name that will be permanently affixed to the UIA Member Directory in the grand lobby of our building,
– a Welcome Letter to the recipient that includes the donor's (your) details and your special message to the recipient,
– a personalized Certificate of Membership with the New Member's name, suitable for framing, and
– a bonus GIFT of your choice:  (1) the "Alexander Archipenko Sumyk Collection" exhibit book, OR (2) the "111 Museums in New York That You Must Not Miss" guide (including the UIA!), OR (3) a boxed set of notecards featuring works by Ukrainian artists, OR (4) a set of NYC postcards (including one of the UIA), and
– the flexibility to make a one-time payment or to pay in installments over time.
---
Support the UIA and receive a tax-deduction (to the extent allowable by law) along the way.  If you have any questions, please call 212-288-8660.