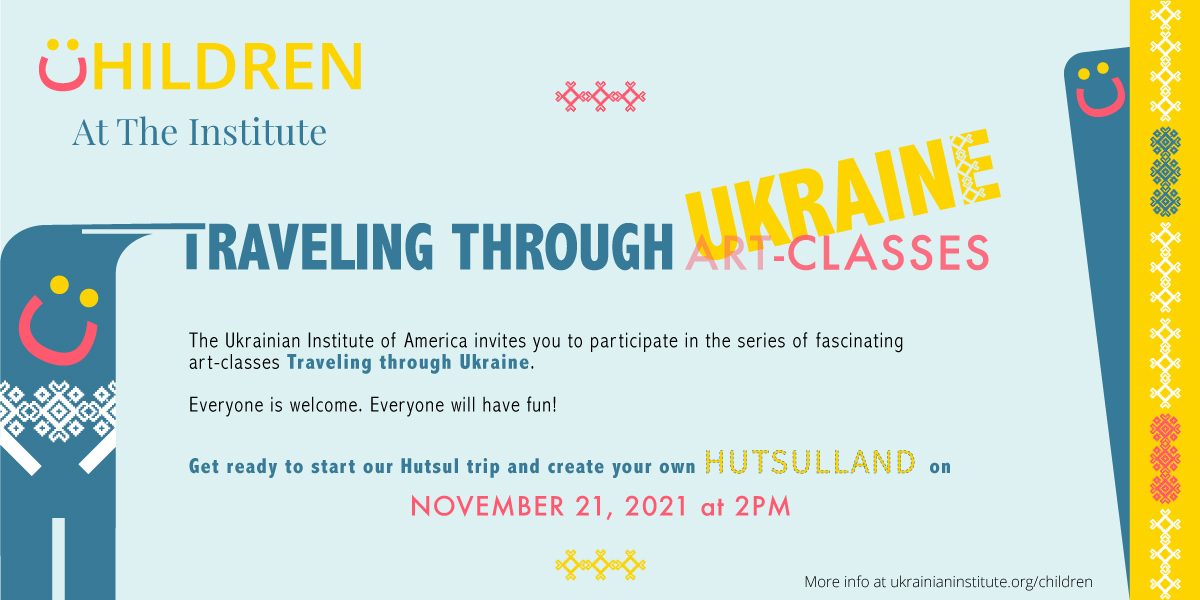 CHILDREN AT THE INSTITUTE
presents its first virtual art class in the series Traveling through Ukraine.
______________
In the Traveling through Ukraine series of virtual art classes, participants will learn about various ethnic regions of Ukraine, including Hutsulshchyna, Lemkivshchyna, Bukovyna, and Slobozhanshchyna, and will create artistic representations of those regions.
______________
The first region to be visited will be Hutsul-land. This class will take place on
November 21, 2021 at 2:00 pm via ZOOM.
Admission — $10 per family.
Language of the workshop – Ukrainian.