Book Presentation: The White Chalk of Days by Mark Andryczyk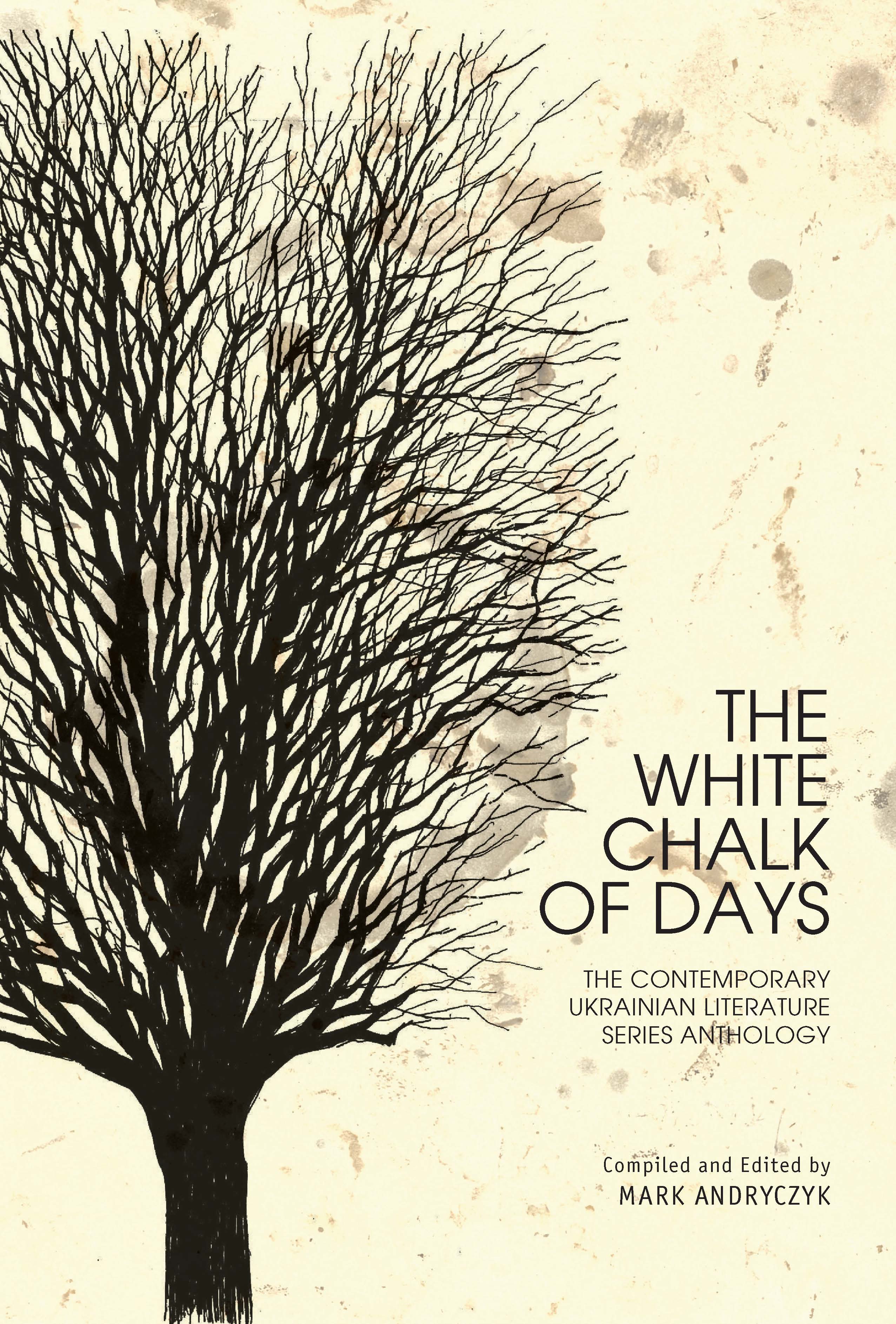 The Ukrainian Institute of America invites you to a book presentation by Mark Andryczyk compiler and editor of The White Chalk of Days: The Contemporary Ukrainian Literature Series Anthology (Academic Studies Press, 2017).
The publication of The White Chalk of Days: The Contemporary Ukrainian Literature Series Anthology commemorates the tenth year of the Contemporary Ukrainian Literature Series. The anthology presents translations of literary works by Series guests that imaginatively engage pivotal issues in today's Ukraine and express its tribulations and jubilations. Featuring poetry, fiction, and essays by fifteen Ukrainian writers, the anthology offers English-language readers a wide array of the most beguiling literature written in Ukraine in the past fifty years.
Friday, June 22, 2018 at 7PM
RSVP for complimentary admission.
Translators Olena Jennings, Virlana Tkacz and Yaryna Yakubyak will participate in the event, reading their translations from the anthology
Praise for The White Chalk of Days
Some of the liveliest and most moving literature in the world is also some of the least known in English. So blessings on editor and translator Mark Andryczyk and the team of expert and eloquent translators he has assembled for bringing us this abundant new anthology of poetry and fiction from Ukraine of the Soviet and post-Soviet periods. It's a great public service to enlarge our acquaintance with this indispensable work, an act of moral generosity. But what the reader will be most grateful for is the sheer pleasure of it.
Lloyd Schwartz
Poet and Pulitzer Prize-winning critic
A lively collection of poems interlaced with dominoes, sunken ships, extraterrestrials, weightless angels, a gypsy melody playing on a stolen cell phone, and pithy stories that jump from secret maps to the Roman alphabet, hotel rooms, and a tribute to Jimi Hendrix's hand. The twelve men and three women anthologized here through the efforts of seventeen translators bring us playful, wistful humor infused with tragedy, irony, caprice, and wisdom.
Ellen Elias-Bursać
Literary translator, most recently of The Judgment of Richard Richter by Igor Štiks
The White Chalk of Days, an anthology of contemporary Ukrainian writers, is the harvest of a new flowering of one of the world's great literatures. These excellent translations into English remind us how consequential the resonances of poetry and prose can be. The White Chalk of Days is a celebration of the triumph of the imagination and the human spirit. It is an invaluable gift to literature.
Stuart Dischell
Professor in English Creative Writing, MFA Program, University of North Carolina at Greensboro, and the author of Standing on Z (2016)
Event Participants
Since 2007 Mark Andryczyk has been teaching Ukrainian literature at Columbia University and administering the Ukrainian Studies Program at its Harriman Institute. He is author of the monograph The Intellectual as Hero in 1990s Ukrainian Fiction (University of Toronto Press, 2012) – Ukrainian edition (Piramida, 2014) – and a translator of Ukrainian literature into English. He has translated eleven essays by Yuri Andrukhovych for the publication My Final Territory: Selected Essays (University of Toronto Press, 2018). Under the name Yeezhak, he has recorded three studio albums in Ukraine (1996, 1998, 2006) and has performed a series of concerts in support of these recordings.
Olena Jennings's collection of poetry Songs from an Apartment was released in 2017 by Underground Books. Her translations of poetry from Ukrainian can be found in Chelsea, Poetry International, and Wolf. She has published fiction in Joyland, Pioneertown, and Projecttile. She completed her MFA in writing at Columbia and her MA focusing in Ukrainian literature at the University of Alberta.
Yaryna Yakubyak is a musician and translator. She was a member of the legendry Ukrainian rock-band Mertvyi Piven (Dead Rooster) and worked as a DJ for several radio stations in Lviv, Ukraine. She has co-translated into English, with Mark Andryczyk, works by Ukrainian writers Kostiantyn Mosklaets, Hrytsko Chubai, Ivan Malkovych, Vasyl Gabor and Viktor Neborak. Since 1996, she has been a member of the musical group Yeezhak.
Book Presentation: The White Chalk of Days by Mark Andryczyk