Evening of Jazz with Fima Chupakhin Quintet: Album Release Show
November 1, 2019 @ 7:00 pm
The Ukrainian Institute of America
presents
An Evening of Jazz with Fima Chupakhin Quintet: Album Release Show
Serhiy Avanesov – sax  ∙  Taulant Mehmeti – guitar
James Robbins – bass  ∙  Jonathan Barber – drums
Fima Chupakhin – piano
 Special guest – TBA
Friday, November 1, 2019
Doors open at 6:30 pm, the show starts at 7:00 pm
General Admission: $40
UIA Members: $30
Admission includes wine and hors d'oeuvres.
BUY TICKETS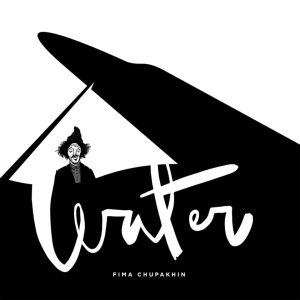 Ukrainian jazz pianist and film composer Fima Chupakhin celebrates the release of his debut album Water on November 1, 2019 at the Ukrainian Institute of America. Chupakhin is highly regarded on the New York scene as a versatile pianist, keyboardist, arranger and creative sound-producer.
Ted Panken, a renown jazz journalist for Jazz Times and Down Beat, describes Fima's playing as "subtle, persuasive, exploratory, never harsh or aggressive." He adds that "throughout the album Chupakhin engages with the last forty years of swing-oriented Black American Music on its own terms of engagement, guiding the flow with a strong compositional hand, imparting his own harmonic identity while giving his band ample room to maneuver."
Water includes 6 original compositions, 2 arrangements of jazz standards and an arrangement of a church hymn. The album was recorded in the spring with a stellar line up of musicians whom Fima brings to the Institute for the release show.
Suggested attire: cocktail / festive.
For more information about Fima please visit www.fimamusic.com
Evening of Jazz with Fima Chupakhin Quintet: Album Release Show