Recovery Room (2017)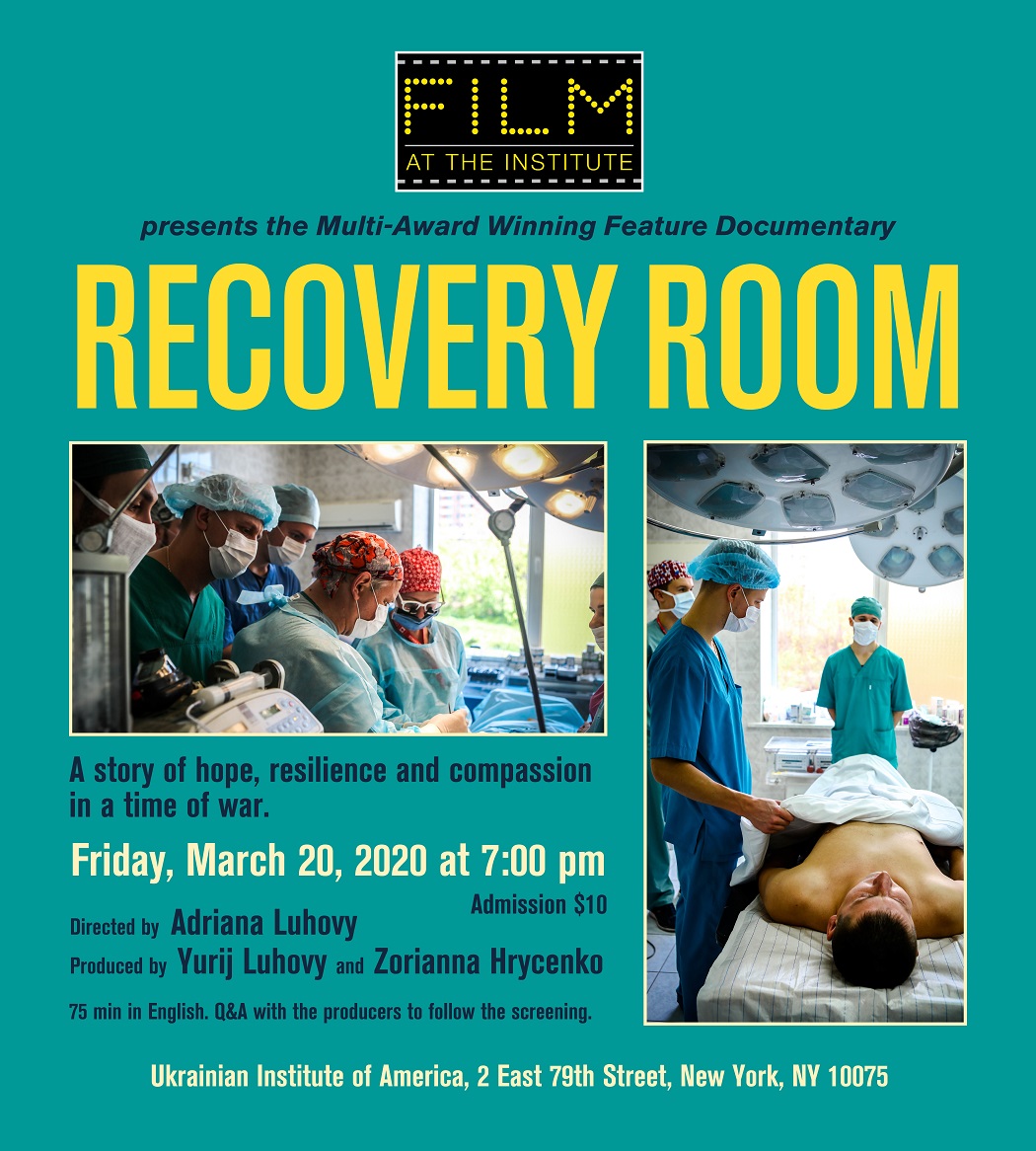 Film at the Institute presents the Multi-Award Winning Feature Documentary Recovery Room (2017).
A story of hope, resilience and compassion in a time of war.
Directed by Adriana Luhovy
Produced by Yurij Luhovy and Zorianna Hrycenko
75 min in English.
Q&A with the producers to follow the screening.
This feature documentary tells the story of Canadian volunteers, plastic surgeons and nurses at the Main Military Clinical Hospital in Kyiv, Ukraine. They help make a difference in the lives of wounded Ukrainian soldiers, victims of Russia's invasion of eastern Ukraine. Learning from each other, Canadian and Ukrainian medical professionals perform complex reconstructive surgical procedures resulting from sniper fire and explosions. By means of interviews, rare stock shots and photos, Recovery Room shows the resilience of human kind giving hope to patients affected by the conflict. The scars of war and psychological trauma affects everyone involved. They all have a common dream of independence, peace and freedom.
Adriana Luhovy has devoted much of her time to humanitarian causes and volunteerism. A graduate of Concordia University's Communication Studies (Montreal), she later completed programs at the Vancouver Film School in Digital Design, and New York City's School of Visual Art's program – Design for Social Change. Having worked in New York City, she left her Human Rights job, to pursue an offer as a photographer for the Canadian Medical Missions in Ukraine. She has worked as a camera woman and designer on several award-winning documentaries. Recovery Room is her first major feature documentary.
Admission $10
BUY TICKETS