Unity for Ukraine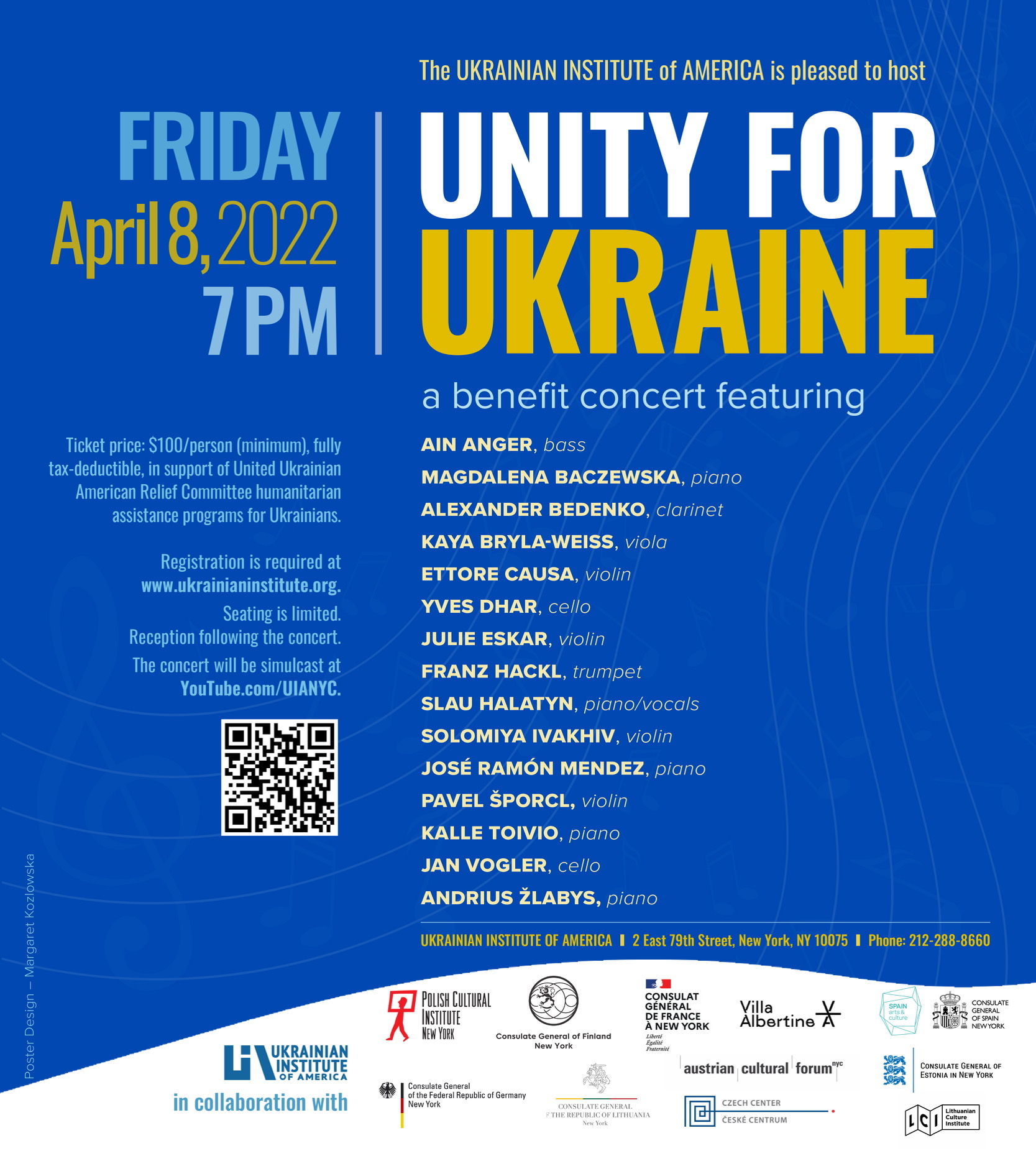 The Ukrainian Institute of America
in collaboration with European partner organizations
presents
Unity for Ukraine
a benefit concert in support of humanitarian relief for Ukrainians
As savage brutality is being unleashed on the Ukrainian people, artists of many nationalities, united by the universal bonds of music, will stand together to show the world that the human spirit can triumph over aggression and that light can overcome darkness.
The majestic Harry F. Sinclair House, home of the Ukrainian Institute, is the venue for this exceptional event featuring an esteemed group of accomplished musicians. The program consists of works by Isaac Albeniz, J.S. Bach, Johannes Brahms, Frederic Chopin, Viktor Kosenko, Bela Kovacs, Jules Massenet, Victoria Poleva, Serhiy Prokofiev, Jan Sibelius, Pavel Šprocl, and Richard Strauss.
________________
Ticket price: $100/person (minimum), fully tax-deductible,
in support of United Ukrainian American Relief Committee
humanitarian assistance programs for Ukrainians.
All guests are invited to a reception following the performance.