Classical Music Concert: Ukrainian Rhapsody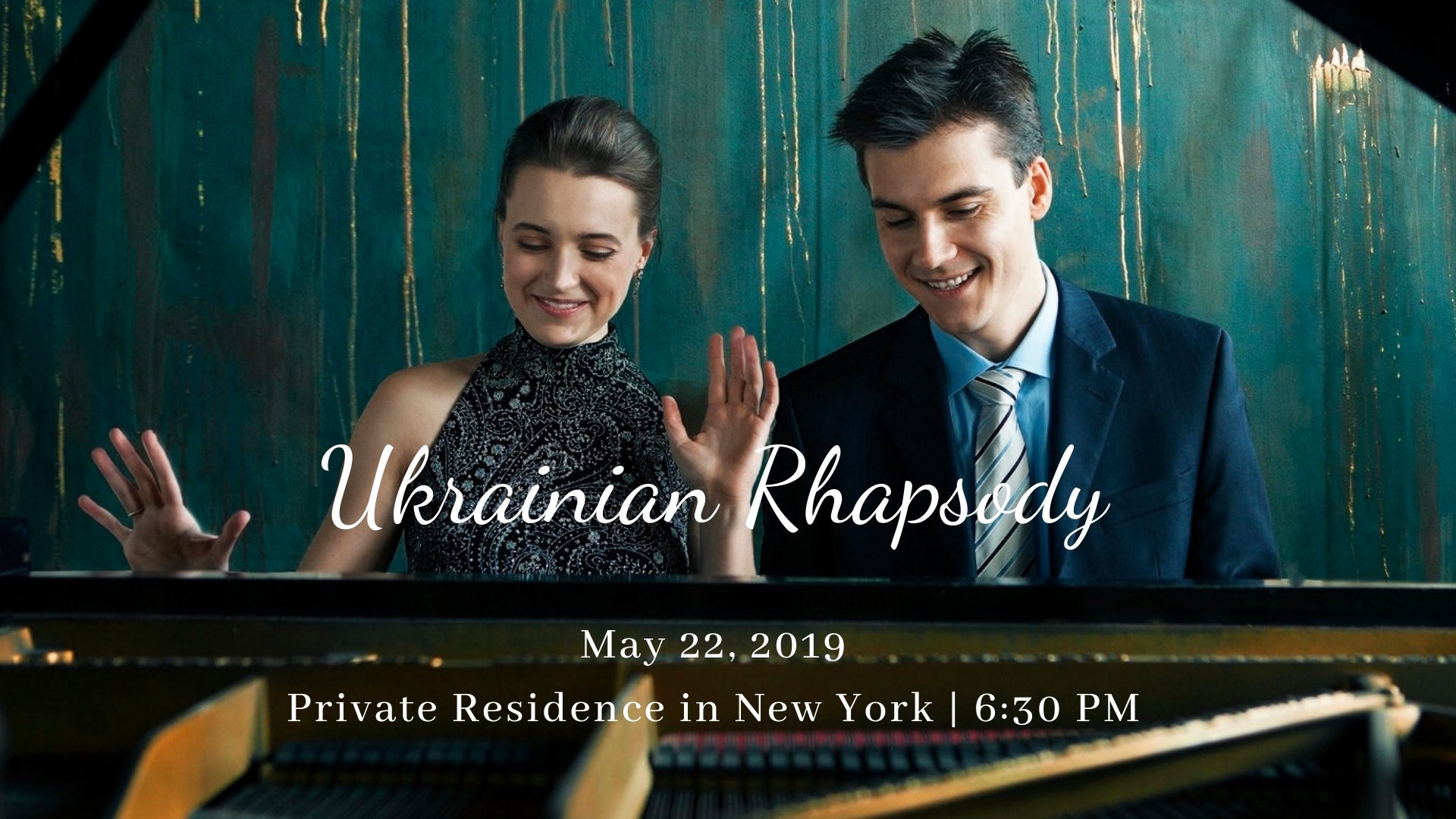 Join a special evening of music to support the work of American doctors and Razom volunteers mentoring neurosurgeons in Ukraine.
On Wednesday, May 22nd a generous supporter of Razom will open her apartment for a concert by critically-acclaimed classical music performers. Anna and Dmitri Shelest recently released an album called Ukrainian Rhapsody that includes the works of Lysenko, Skoryk and others. It goes to the roots of their musical training: the couple met as students in the Kharkiv Special Music School. Anna graduated from The Juilliard School with a Masters Degree. Dimitri earned degrees in Piano Performance and in Entrepreneurship from Nothern Kentucky University. Read more about all the impressive venues where Anna has performed and the prizes that Dimitri has won here. You can also see how the New York Times music critic reviewed Anna's performances.
On May 22nd Anna and Dimitri will perform pieces for four hands as well as solo works by Lysenko, Bortkevych, Silvestrov, and Skoryk.
Come to hear beautiful music in a stunning setting overlooking Central Park. You will meet old friends and make new ones. You will get that good feeling that comes when you are supporting the best of Ukraine.
Program
6:30 Doors open, meet volunteers and fellow supporters, enjoy wine and appetizers
7:00 Program begins
8:00 Desert
Space is limited.
See you on Wednesday, May 22nd, doors open at 6:30pm.
Program will start at 7pm.
The Co-Pilot Project (CPP) is an initiative within Razom for Ukraine that aims to address the significant deficit in high-quality neurosurgical and spine surgery training in Ukraine, a country of 45 million people in eastern Europe. Just as a co-pilot acts as another set of eyes and ears for the pilot, our mission is to send surgeons from North America to mentor and aid Ukrainian surgeons through difficult cases.
Classical Music Concert: Ukrainian Rhapsody