Music of Ukrainian Diaspora Composers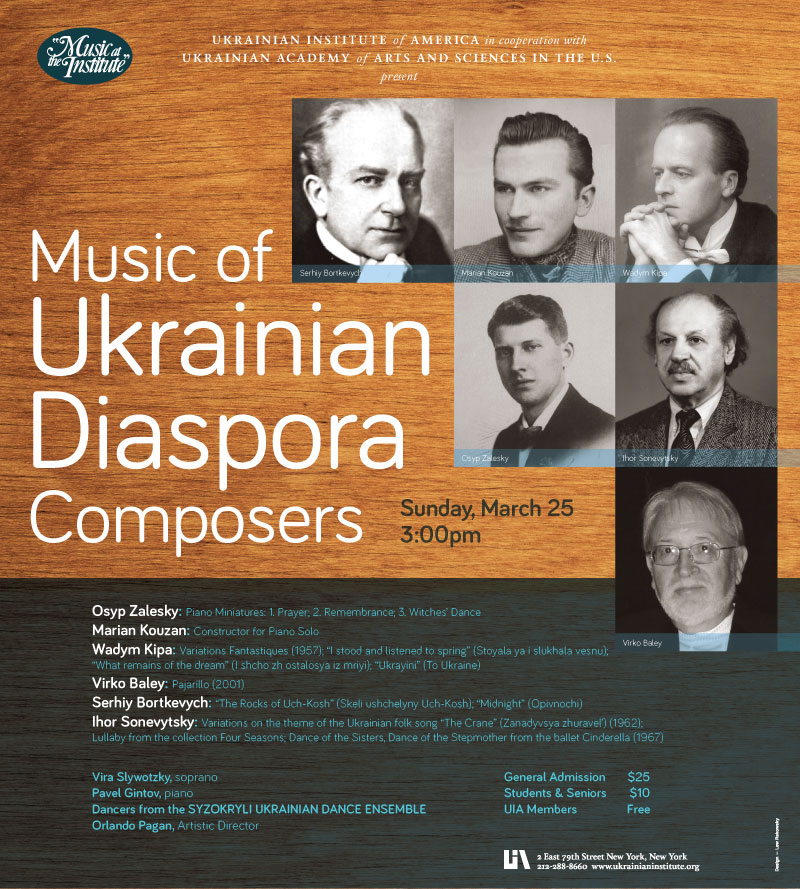 OSYP ZALESKY: Piano Miniatures: 1. Prayer, 2. Remembrance, 3. Witches' Dance;
MARIAN KOUZAN: Constructor for Piano Solo;
WADYM KIPA: Lament (Skarha, 1939), Reminiscence (Spohad, 1953), Variations Fantastiques (1957);
VIRKO BALEY: Pajarillo (2001);
IHOR SONEVYTSKY: Variations on the theme of the Ukrainian folk song "The Crane" (Zanadyvsya zhuravel') (1962), Lullaby from the collection Four Seasons; Dance of the Sisters, Dance of the Stepmother from the ballet Cinderella (1967).
Music of Ukrainian Diaspora Composers