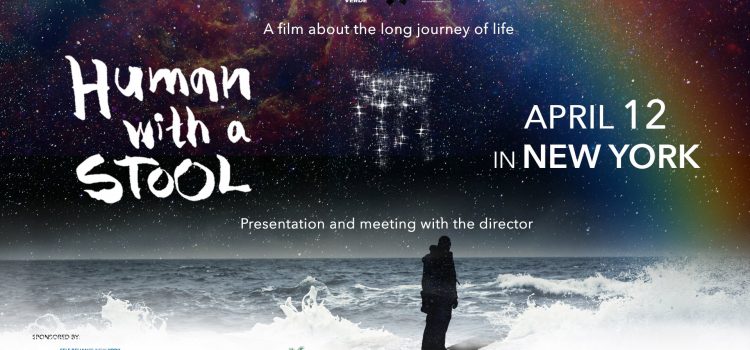 «Людина з Табуретом» I «Human with a Stool» goes on a tour across the cities of the US. The authors will present the film, and answer questions about the creative process.
SATURDAY, APRIL 6, 2019 @ 6:00 PM
«Human with a Stool» in New Jersey
SUNDAY, APRIL 7, 2019 @ 2:00 PM
«Human with a Stool» in Philadelphia
FRIDAY, APRIL 12, 2019 @ 7:00 PM
«Human with a Stool» in New York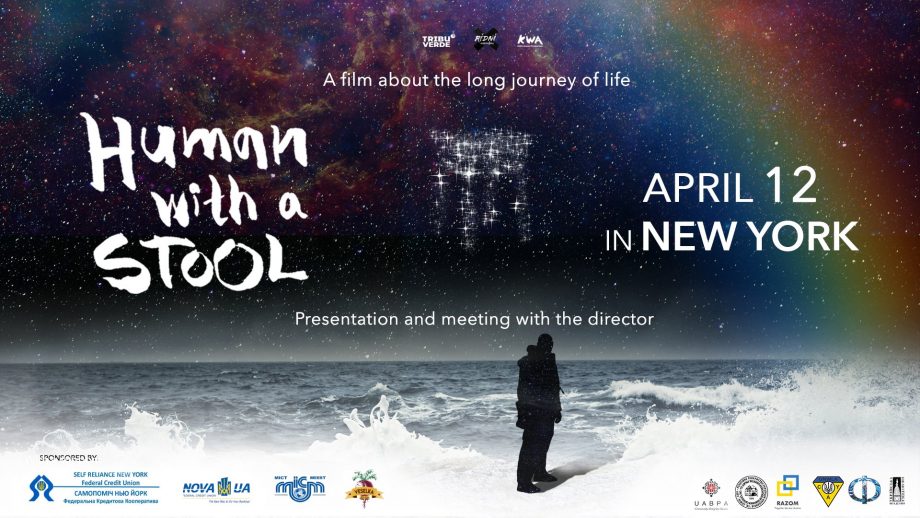 «Human with a Stool» – an adventure documentary film about the last trip of a traveler and director Leonid Kanter. In 2004, in the casual Kyiv apartment, a group of film students came up with a simple but insane adventure «With a stool to the ocean»: to bring four wooden stools to the shores of four oceans.
The film documents the final, fourth trip to the Pacific Ocean, which lasted a year. Leonid recorded everything that surrounded him, and turned his life into cinema. Having returned to Ukraine travelers were met with war.
The documentary «Human with a Stool» should have been a manifesto for eternally strong human dreams and its powerful actions toward them. However, life itself changed the scenario.
Director Yaroslav Popov could not have kept this event behind the scenes. So the original idea of the film underwent a transformation into a philosophical, adventure biopic.
The film is contrastingly lighthearted and sad, shocking and deep, magical and too real. The incredible story of a Ukrainian Leonid Kanter is sure to resonate within the souls of many.
The event is organized with the support of MEEST-America, Inc., Razom for Ukraine, UNWLA Branch 137 Clifton NJ, Ukrainian American Business and Professionals Association, Veselka, Nova UA Federal Credit Union, Self Reliance New York FCU.
The film will be shown with the English subtitles.
18+
Documentary «Human with a Stool» goes on a tour across the cities of the US