A Forest Surrounds Poets: Ukrainian Poetry Performed
November 11, 2023 @ 7:00 pm

-

9:30 pm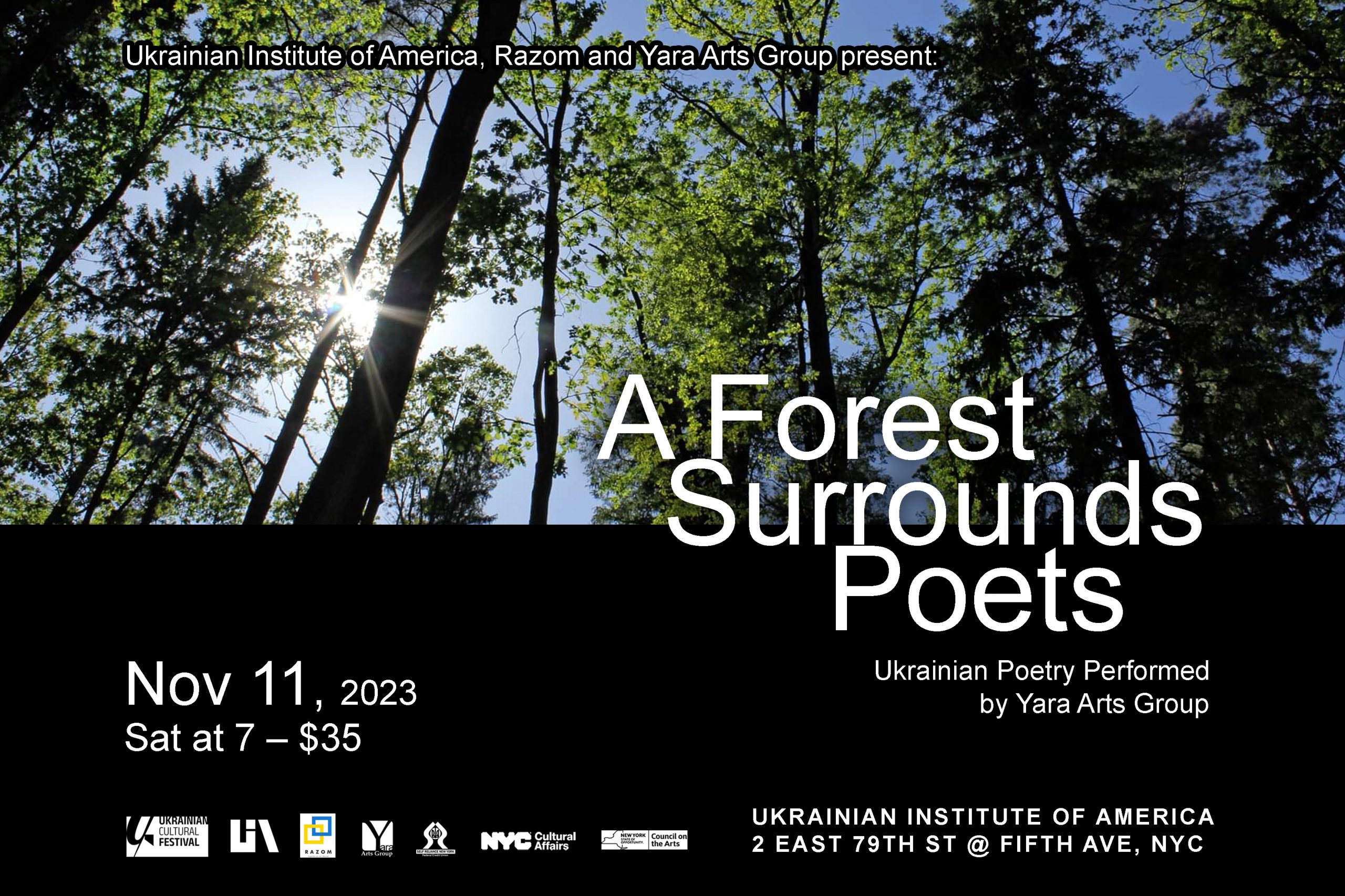 The Ukrainian Institute of America is partnering with Yara Arts Group and Razom for Ukraine for The Ukrainian Cultural Festival in New York. The festival commemorates the losses Ukrainian culture has suffered for generations and continues to experience today. We honor the bravery of writers such as Victoria Amelina, who documented war crimes and was killed as a result of russian shelling in Ukraine this summer.
On November 11, Yara will present "A Forest Surrounds Poets." Accompanied by master bandura player Julian Kytasty, Yara artists will perform poetry by Amelina, Kurbas, Tychyna, Svidzinsky, Semenko, Vlyzko and Iohansen. They will also present a concert version of the third act of Radio 477! by Serhiy Zhadan, accompanied by composer Anthony Coleman. The act draws a connection between the destruction of Ukrainian culture in the purges of 1930s and the assault on Kharkiv in the first days of the russian invasion. Writer Olena Stiazhkina will speak about Victoria Amelina and the New York Literary Festival she founded in the town of New York, Ukraine.
A wine reception will follow the program.
A Forest Surrounds Poets: Ukrainian Poetry Performed