"From Chernobyl with Love" by Katya Cengel
August 3, 2020

-

May 26, 2021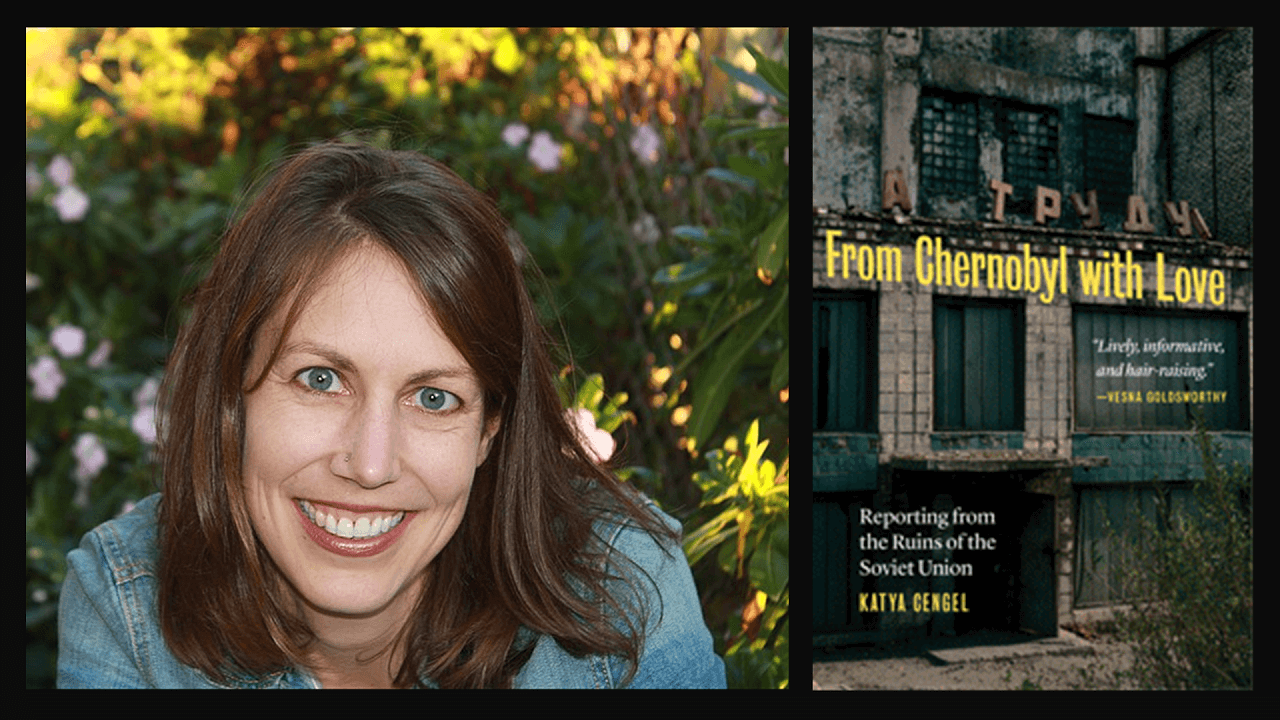 We are bringing you a virtual book presentation as part of the Books at the Institute Series. From Chernobyl with Love by Katya Cengel, published by Potomac Books, is a fascinating story of a young American journalist set on exploring the newly-independent countries of Latvia and Ukraine.
"Katya Cengel's From Chernobyl with Love is an engaging memoir of a Western newspaper reporter's youthful experiences in Latvia and Ukraine, in the turbulent years from the late 1990's through the early 2000's. Interspersed with lively anecdotes, the author brings a unique perspective on the struggles of the post-Soviet era, from the day-to-day vicissitudes of "getting by," to the broader struggles and dynamics that led to the Orange Revolution in Ukraine." —New Books Network
Katya Cengel is a freelance writer and lectures in the Journalism Department of California Polytechnic State University, San Luis Obispo. Her work appeared in the New York Times Magazine, the Wall Street Journal, the Washington Post, Marie Claire and Newsweek among other publications.
The book recently won two awards, an Independent Publisher's Book Award and an INDIES award (Foreword Reviews) and can be ordered from Amazon or directly from the publisher.
From Chernobyl with Love: https://www.amazon.com/Chernobyl-Love-Reporting-Ruins-Soviet-ebook/dp/B07Q3JHN36

Follow us on social media:
Facebook: https://www.facebook.com/UkrInstitute
Twitter: https://twitter.com/UkrInstitute
Instagram: https://www.instagram.com/ukrainianinstitute
LinkedIn: https://www.linkedin.com/in/ukrainianinstitute
Support our programs: https://ukrainianinstitute.org/support-the-institute/
Every donation in support of the Books at the Institute Series is deeply appreciated. Thank you.
"From Chernobyl with Love" by Katya Cengel