Julia Blue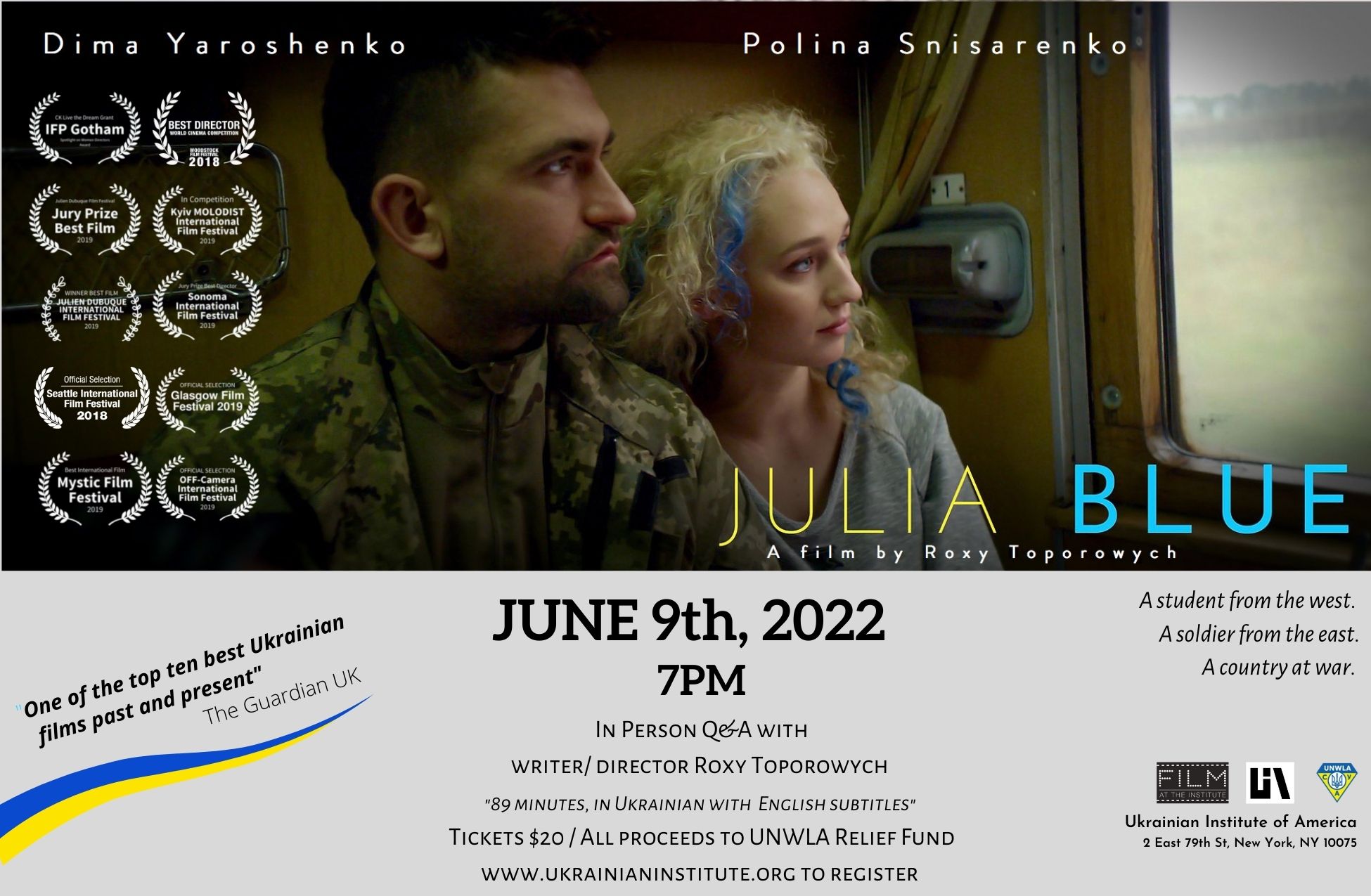 FILM AT THE INSTITUTE
presents
Julia Blue
Written & Directed by Roxy Toporowych
Proceeds of ticket sales to support the Ukrainian National Women's League of America, Inc. humanitarian relief efforts for Ukraine
____________
Julia, a bright university student, is preparing for a life abroad when an unexpected romance sparks between her and English, a damaged soldier returning from the war zone in eastern Ukraine. From metropolitan Kyiv to a remote Carpathian village, Julia and English must decide if they are ready to build a future together in a homeland that is slowly being torn apart. 
Director Roxy Toporowych about Julia Blue, 'It is my love letter to Ukraine, a witness to my time abroad and to the youth growing up and claiming their identity in a country at war.'
____________
Select Screenings and Awards
Best Director:
Sonoma International Film Festival, 2019
Best Director World Cinema:
Woodstock Film Festival, 2018
Best Film:
Julien Dubuque International Film Festival, 2019
Mystic Film Festival, 2019
Long Beach International Film Festival, 2019
Anchorage International Film Festival 2018
____________
89 minutes, in Ukrainian with English subtitles
Q&A with the Director & Reception after the screening
____________
The proceeds of your $20/person film ticket purchase will go directly to the Ukrainian National Women's League of America, in support of their ongoing humanitarian relief efforts related to the war in Ukraine.