Pysanky Workshop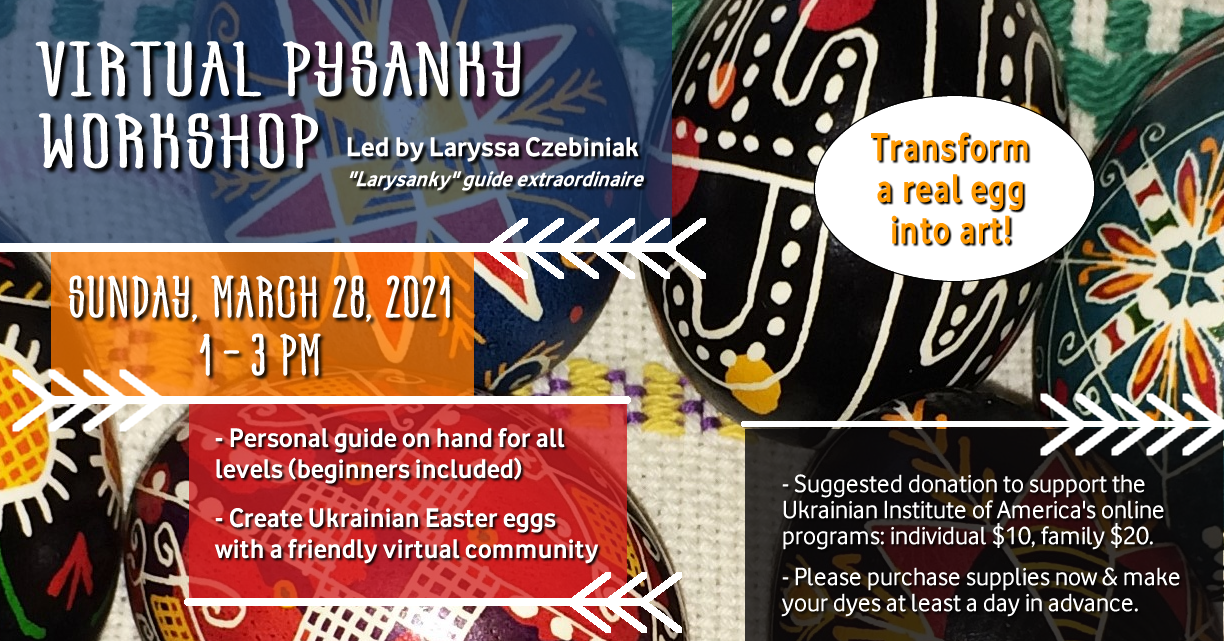 Join us for an online Pysanky Workshop led by Laryssa Czebiniak.
Transform an egg into art! Open to all skill levels from Beginner to Advanced. Recommended for ages 11+ but all participants are welcomed.
This workshop will be presented virtually via Zoom.
Register

Suggested donation for the workshop: $10 individual, $20 family.
Donate

Supplies to purchase and prepare in advance:
– white eggs (at room temperature)
– pysanky dyes (must be cooled to room temperature)
– a jar for each dye (wide mouth recommended)
– stylus-kistka (medium and heavy tip recommended)
– beeswax
– unscented candle (tealights work fine)
– a jar of plain water
– a jar of vinegar rinse (2-3 tablespoons of – distilled white vinegar to one cup of water)
– paper towels
– large spoon
– a few design ideas
You may purchase the egg decorating kits, pysanky dyes, kistky, bees wax HERE.