Pyvo Networking Night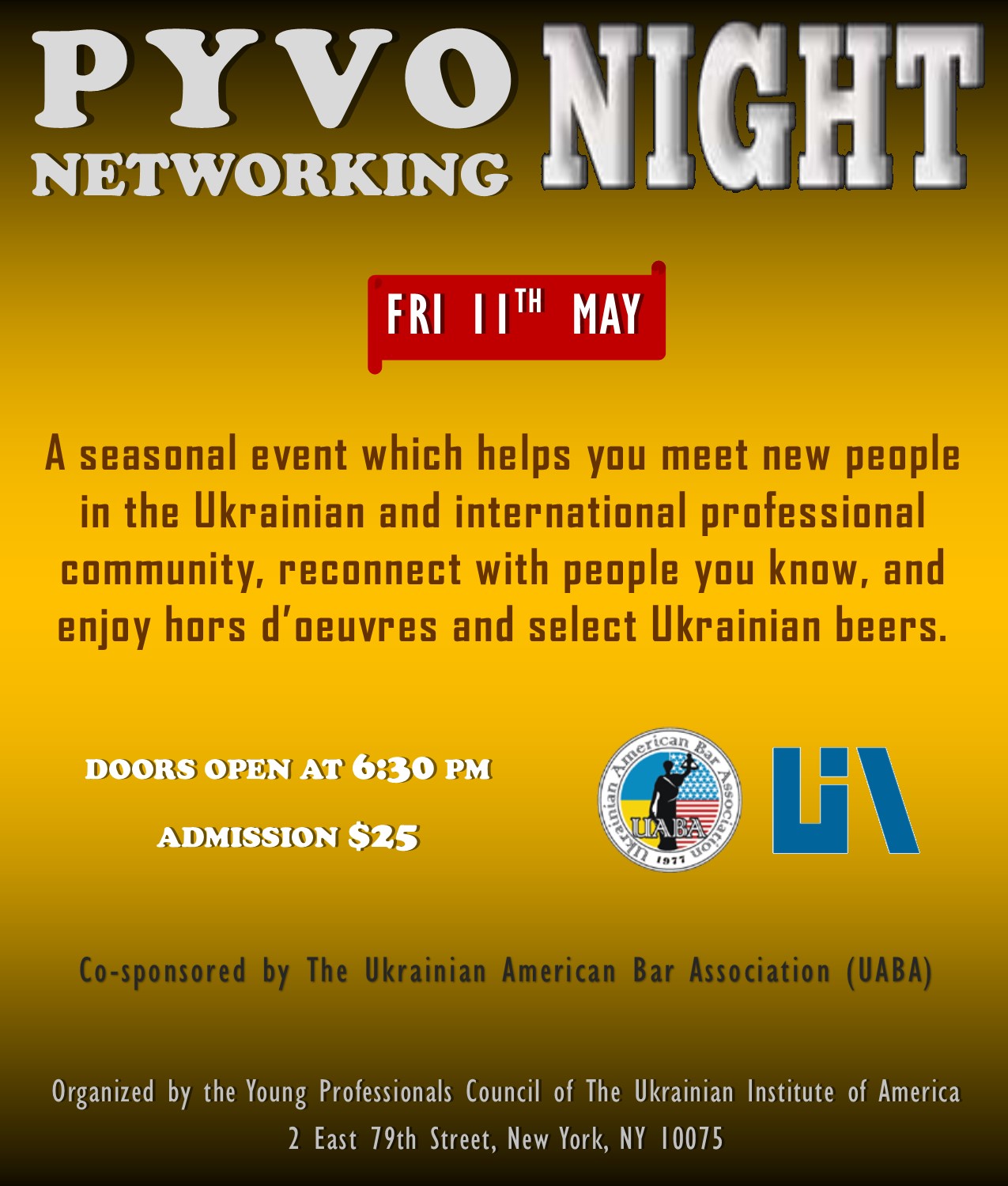 Join us for a Pyvo Networking Night . It is a seasonal event which helps you meet new peo­ple in the Ukrainian and international professional com­munity, recon­nect with peo­ple you know, and enjoy hors d'oeuvres and select Ukrainian beers.
$25 cover charge includes refreshments and hors d'oeuvres.

All are welcome!

Organized by the Young Professionals Council of the Ukrainian Institute of America.

Co-sponsored by The Ukrainian American Bar Association (UABA).