Recovery Room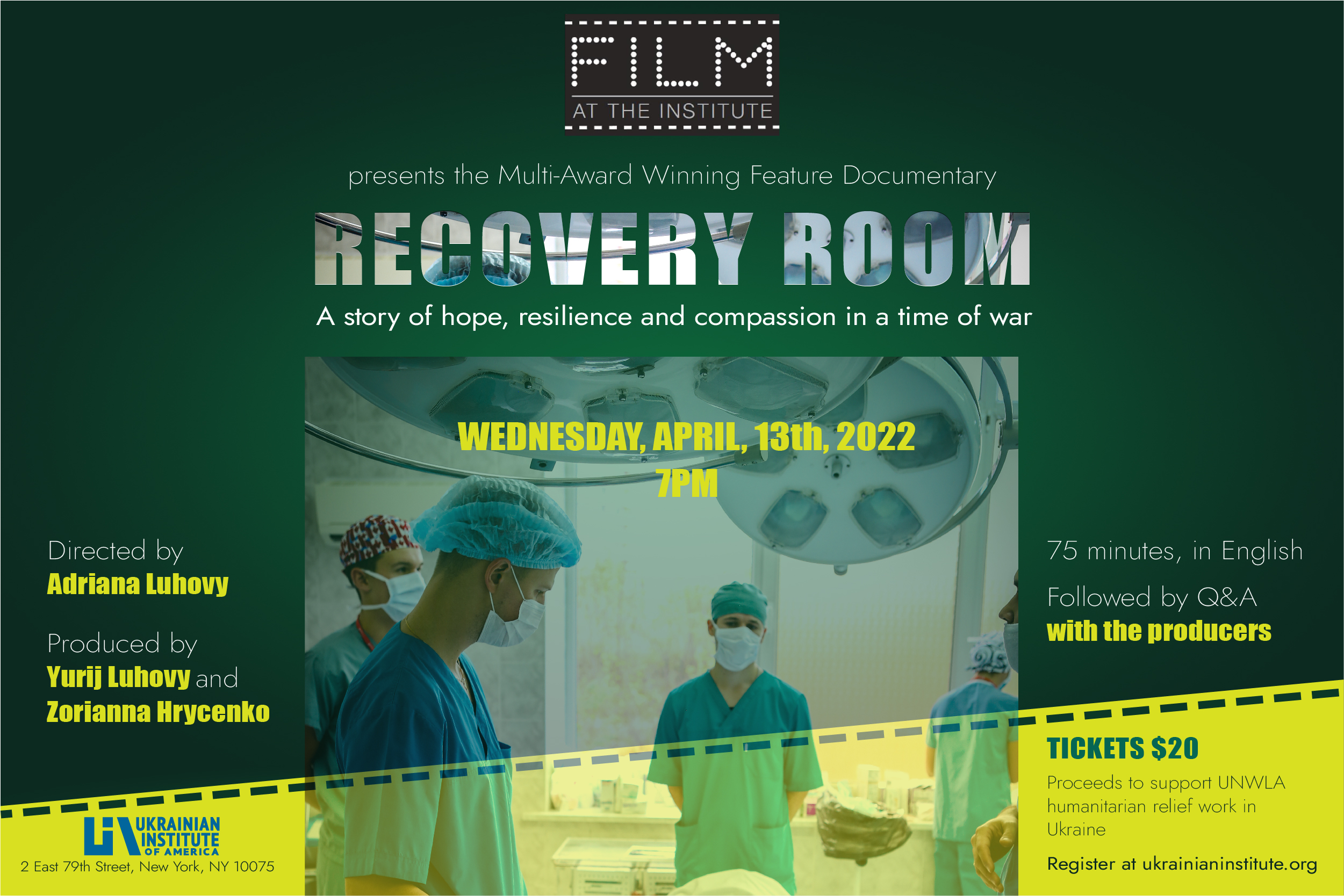 FILM AT THE INSTITUTE
presents
multi-award winning feature documentary
Recovery Room
A story of hope, resilience and compassion in a time of war
"Recovery Room" is a documentary film about the highly specialized Canadian Medical volunteers who arrive at the Main Military Clinical Hospital in Kyiv, Ukraine, and help make a difference in the lives of wounded Ukrainian soldiers, victims of Russia's invasion of eastern Ukraine in 2014. "Recovery Room" is under the patronage of the Ukrainian World Congress.
Official website: http://www.recoveryroomthemovie.com/
____________
Directed by Adriana Luhovy
Produced by Jurij Luhovy and Zorianna Hrycenko
75 minutes, in English
Followed with Q&A with the producers
____________
The proceeds of your $20/person film ticket purchase will go directly to the Ukrainian National Women's League of America, in support of their ongoing humanitarian relief efforts related to the war in Ukraine.