Ukrainian American Poets Respond
September 16, 2022 @ 7:00 pm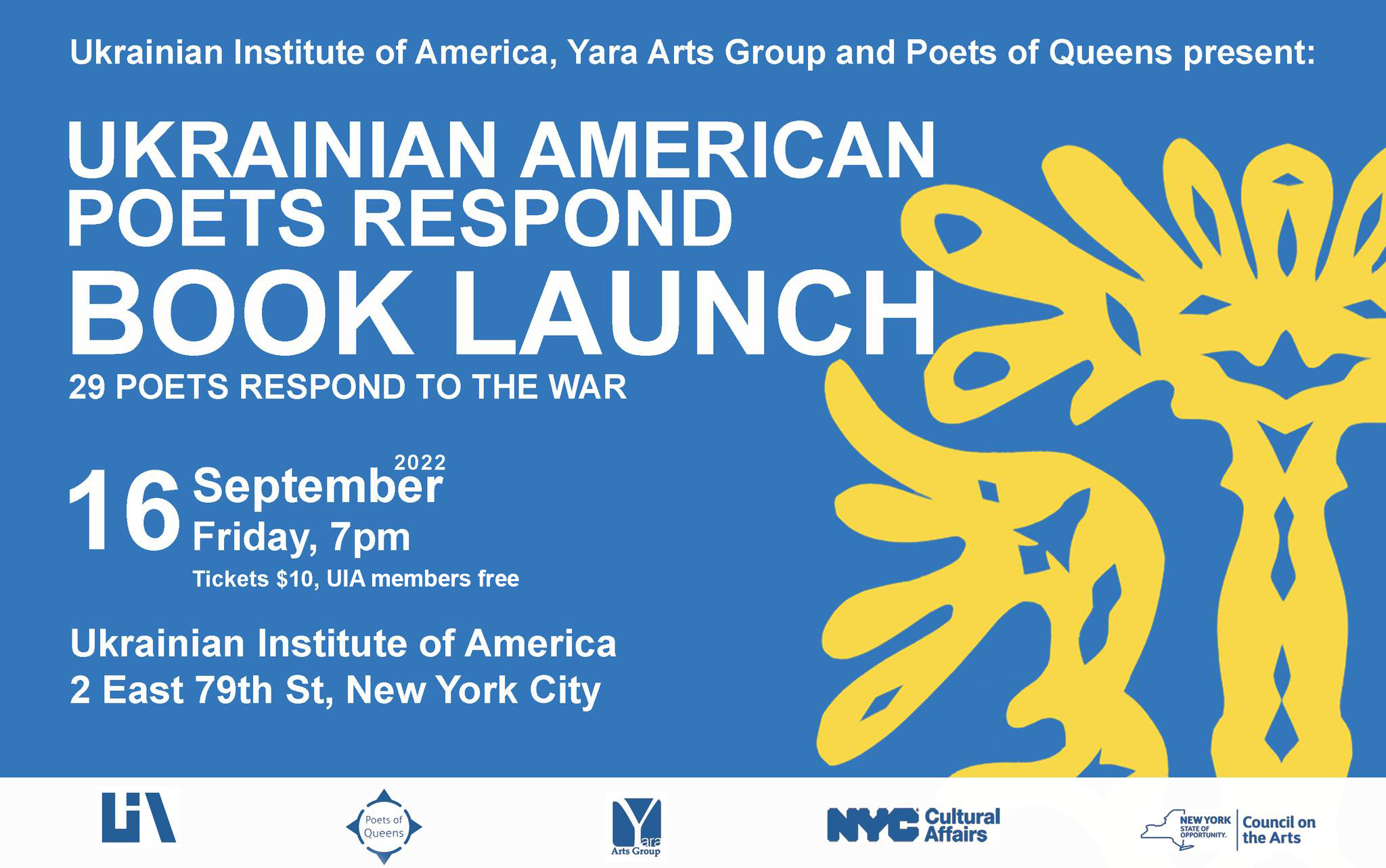 Ukrainian American poets will read their original work.
Judith Baumel, Lila Dlaboha, Anna Frajlich, Luba Gawur, Bob Holman, Olga Livshin, Kristina Lucenko, Valya Dudycz Lupescu, Vasyl Makhno, Ronald Meyer, Krystia Nora, Maria Rewakowicz, Oksana Rosenblum, Ksenia Rychtycka, Vera Sirota, Christina Turczyn, and Genya Turovskaya.
The readings will launch the anthology Ukrainian American Poets Respond, published by Poets of Queens and Yara Arts Group. It began with two virtual readings, in the spring of 2022, when poets voiced their poetic responses to the war Russia waged on Ukraine.
---
Books will be available for purchase and signing by the poets.
A light reception will follow the readings.
Ukrainian American Poets Respond