Ode to a Butterfly
September 2, 2022

-

October 23, 2022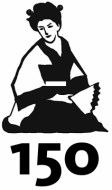 Open Call for Artists
The World Federation of Ukrainian Women's Organizations (WFUWO), the Permanent Mission of Ukraine to the United Nations and the Ukrainian Institute of America are celebrating the 150th anniversary of the birth of Ukrainian soprano Solomea Krushelnytska with an open call for visual artists to submit works inspired by the colorful life of the opera star for an exhibition to be held at the Ukrainian Institute of America in New York.
Ode to a Butterfly
Exhibition dates: November 18, 2022 – February 19, 2023
Opening reception: November 18, 2022
As part of a wider programming initiative marking this milestone occasion, the exhibition is seeking works of artists' unique creation which can include portraiture, nature/landscape, still-life, imagined musical voyages, culinary pleasures (Ms. Krushelnytska originated and collected exceptional food recipes), passages of discovery and exploration of mind, representative or abstract, encouraging imaginative interpretations—influenced or motivated—on the theme and life of Solomea Krushelnytska.
Download full artist prospectus and submission information here.
---
Curators
Andrew Horodysky / Board member (UIA), advisor to Art at the Institute
Rymma Mylenkova, PhD / WFUWO Cultural Committee member, Fulbright scholar, artist, and educator
---
Dates and Deadlines
Deadline for entries: October 23, 2022
Exhibition dates: November 18, 2022 – February 19, 2023
Opening reception: November 18, 2022
---
About Solomea Krushelnytska
Solomea Krushelnytska (1872–1952) was one of the greatest international operatic stars of the early 20th century, a modern symbol of cultural diplomacy and trailblazer of women's independent standing in the arts, leading a brilliant and conscious singing career.
Born in the village of Biliavyntsi in Halychyna, her formative years were filled with music – hearing folk songs sung by villagers as they worked in the fields. She first took to the stage at age 11 when her singing instantly gained her recognition. Krushelnytska's operatic career began with her studies at the Lviv Conservatory, where she made her debut as Leonarda in a production of Donizetti's "La Fontina."
Notably in 1904, Solomea Krushelnytska saved an Italian production of Puccini's "Madama Butterfly." Studying and performing in Italy, Krushelnytska settled in Viareggio, on the Apennine Peninsula, South of Genoa. From the balcony of her home, she would marvel at the fantastic beauty of the sunset and the sea. Sources say that this reminded the singer of Ukrainian wheat fields undulating in the wind.
For many years to come, Solomea would divide her time between Milan, Lviv and numerous touring engagements, necessary to ensure sufficient funding for her ongoing studies. Naturally, the passion for learning along with incredible talent brought their dividends: Solomiya had performed in most famous venues all over the world, including La Scala, The Paris Grand Opera, the theatres in Naples, Warsaw, St.Petersburg, Rome, Cairo and Alexandria, among others in North and South America.
After 1920, Solomea changed her career path from opera singer to concert performer. Knowing eight languages, and having performed over sixty roles, she included songs of many nations in her concert programs, but always remembered to add Ukrainian folk songs and popular works by Ukrainian composers to her vast repertoire.
Despite the hardships the singer suffered during the Nazi and Soviet regimes, and not being able to give big stage performances during the last decades of her life due to the Iron Curtain, Krushelnytska has remained a great figure, acknowledged and recognized in the world of opera music.
Solomea Krushelnytska died at the age of 80 in Lviv, Ukraine. A monument was erected at her grave site in Lviv, and her home has since been converted into a museum in her honor. The Lviv Opera House, Ukraine's most notable theater, is named in her memory.
---
To learn more about Solomea Krushelnytska, her life, career, home and museum, please visit:
https://salomeamuseum.com.ua
https://bit.ly/3RaoeFQ
http://www.orpheusandlyra.com/krushelnytska.html
---
Download full artist prospectus and submission information here.
For further information please email Andrew Horodysky at andrew@ukrainianinstitute.org.