What is SMA: Story of Svichynskyi Family
October 17, 2021 @ 2:00 pm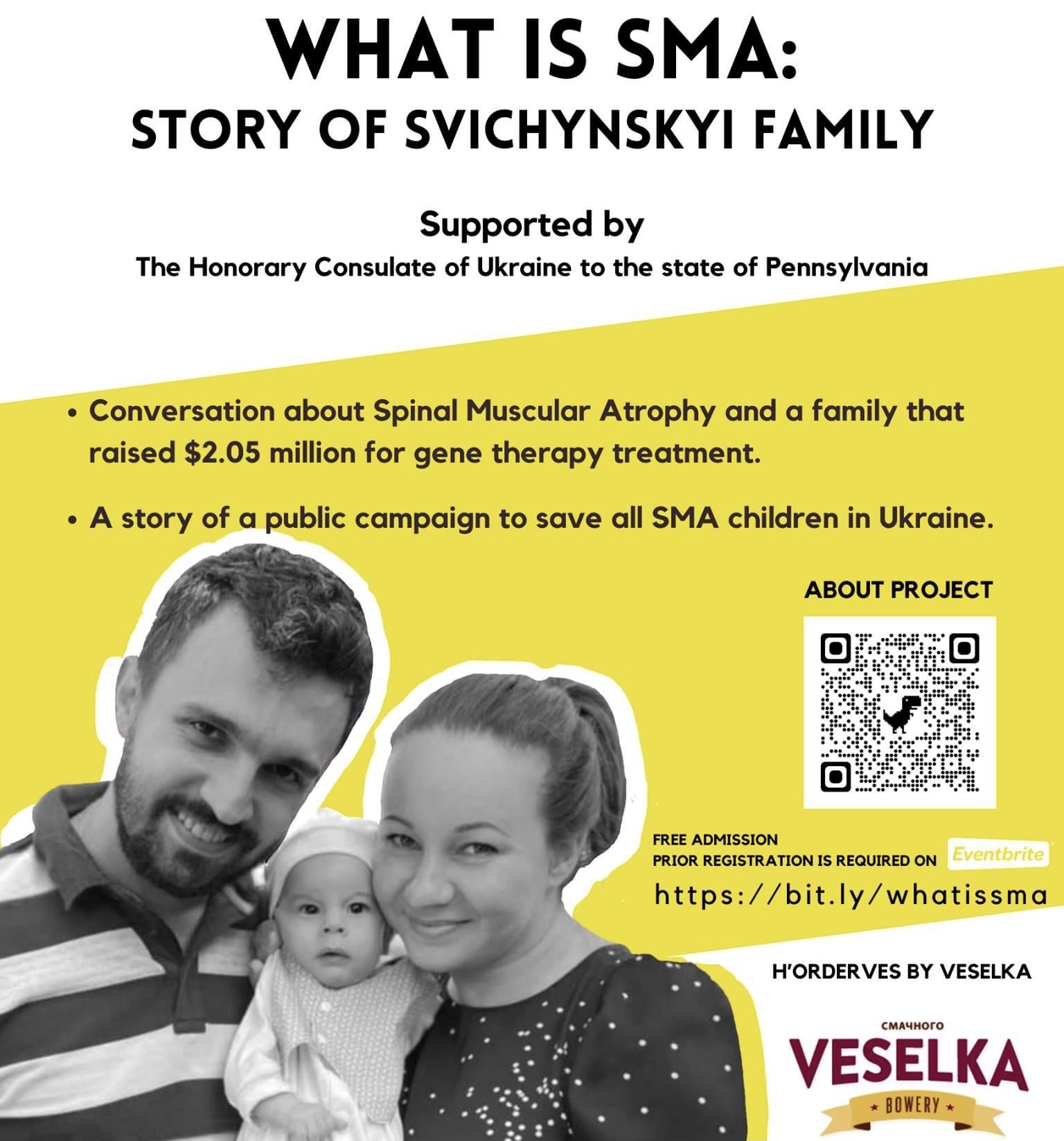 The Ukrainian Institute of America, Razom for Ukraine, Ukrainian American Business and Professionals Association, and Big Dreams Children's Foundation with the support of the Honorary Consulate to the state of Pennsylvania present What is SMA: Story of Svichynskyi Family.
Meet Dmytryk Svichynskyi and his parents, who raised $2.05 million in 80 days for the most expensive treatment in the world – gene therapy Zolgensma. Dmytro was diagnosed with spinal muscular atrophy (SMA) type I, and treated with Zolgensma on July 15, 2021 at the Children's Hospital of San Antonio, Texas. We invite all donors, volunteers, supporters and anybody interested in SMA topic to come meet Dmytro in person and hear the story of his successful treatment in the US. We will also discuss how Dmytryk's fundraiser turned into a nationwide advocacy campaign "Dity, My Vstyhnemo" (Children, We Will Make it in Time).
Join us for a good conversation, short film and h'orders by Veselka.
In compliance with the most current New York State and New York City COVID public health and safety guidelines, proof of vaccination and masks are required for attendance. 
What is SMA: Story of Svichynskyi Family