What is the Ukrainian Diaspora?
November 12, 2019 @ 12:00 pm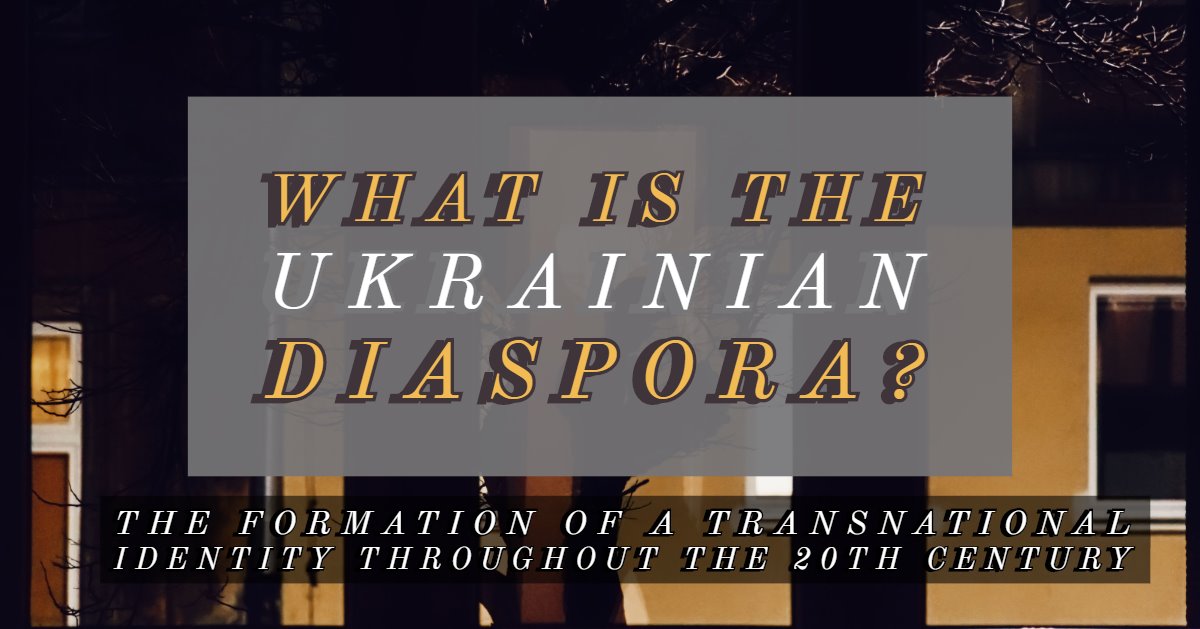 Please join the Ukrainian Studies Program at the Harriman Institute, Columbia University for a presentation by Simone Attilio Bellezza (University of Naples).
This talk will present a history of the formation of a common Ukrainian diasporic community in the West, taking into the analysis three main cases: Canada, the US, and Australia. The existence of a single Ukrainian diaspora has been questioned in the past, as the Ukrainian communities in different countries have developed different ways of preserving their Ukrainian cultural patrimony. Despite these differences, Ukrainian communities strove for building and preserving a wider community, especially after the Bolshevik revolution.
Simone Bellezza will provide a story of these attempts: showing that the condition of migrants fostered the development of elastic and transnational national identities, which allowed the individual to be at the same time a full citizen of his/her new country and also a member of a wider international community. This entails a reformulation of the definition of diaspora. Recounting the history of Ukrainian communities abroad, Bellezza will show that the formation of a diasporic community was not a necessary outcome, but the result of particular conditions, political movement, and even individual contributions.
Simone Attilio Bellezza is an Assistant Professor of Modern History at the University of Naples "Federico II." He specializes in Soviet and Ukrainian history and the fil rouge of his work is the study of national belonging and its relationship with other kinds of loyalty (social, political, cultural, and religious). He was visiting fellow at HURI (2008 and winter 2019), CAS of Sofia (2014), Columbia University (2016), University of Toronto (2017), and Monash University (2018). His doctoral dissertation analyzed Nazi Occupation and Ukrainian Collaboration in the Generalbezirk Dnjepropetrowsk during WWII. He then studied the Ukrainian shistdesiatnytstvo and his book The Shore of Expectations: A Cultural Study of the Shistdesiatnyky is forthcoming for the CIUS Press (2019). He is currently working on a history of the Ukrainian diaspora in the West during the 20th century. His most recent publication is "The 'Transnationalization' of Ukrainian Dissent: NYC Ukrainian Students and the Defense of Human Rights (1968-1980)," Kritika. Explorations in Russian and Eurasian History 20, no. 1 (Winter 2019): 99-120.
What is the Ukrainian Diaspora?