On the evening of June 9th at the historic Ukrainian Institute of America in New York City, New Generation International Charitable Fund of Ukraine, together with Help Us Help The Children, united for a night of profoundly affecting music and thoughtful discussion, raising funds and awareness to benefit orphan children living in Ukraine.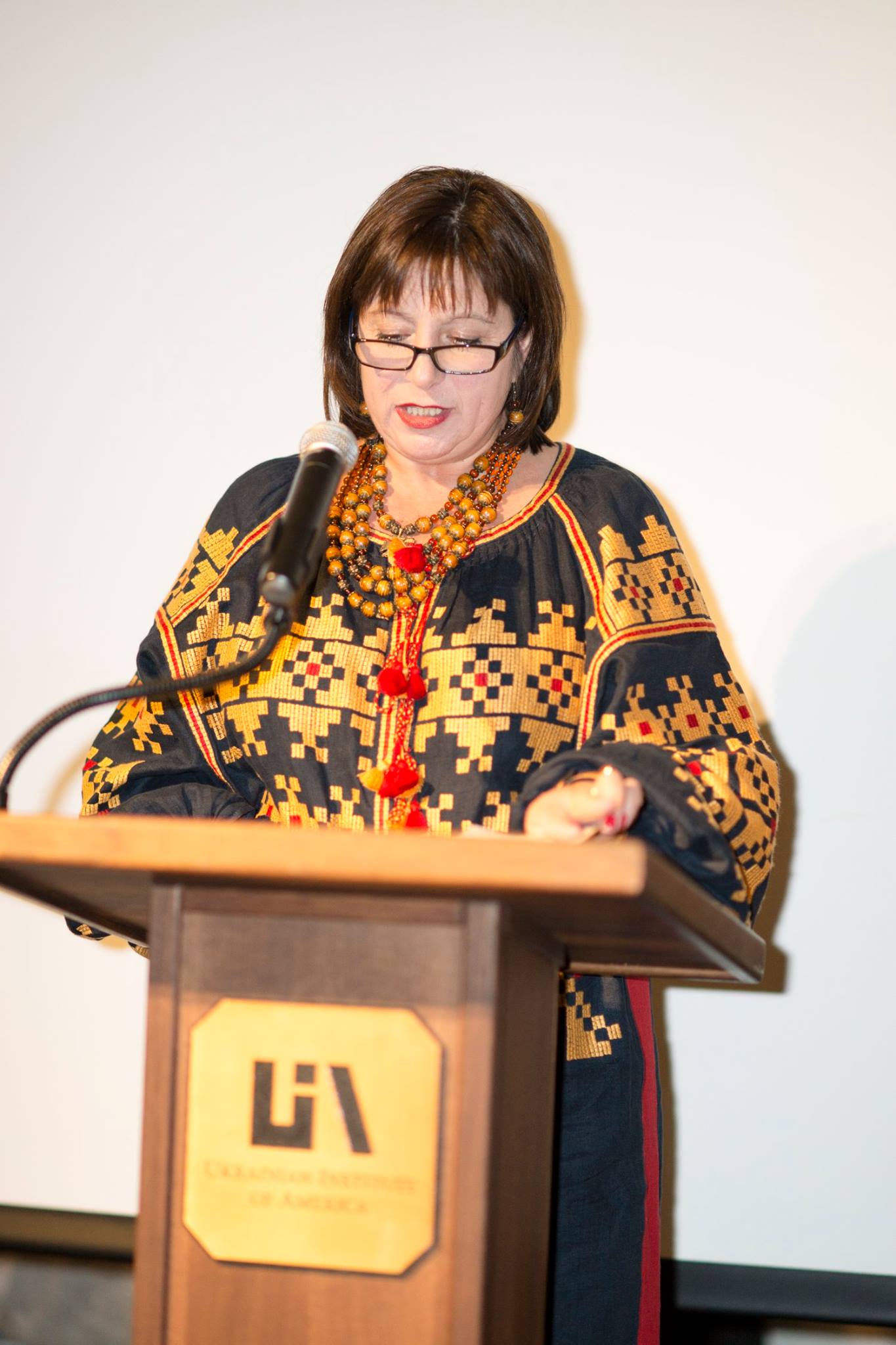 The event marked HUHTC's first significant venture into the United States, aiming to acquaint the deep-rooted Ukrainian Diaspora of New York City with HUHTC's longstanding tradition of changing lives.
In addition to serving as an introduction to the remarkable breadth of work HUHTC has been doing in Ukraine for the past 25 years, the event was also a unique opportunity to hear from special guest speaker Natalie Jaresko, fresh from her vitally compelling tenure as Finance Minister of Ukraine.
Former Minister Jaresko spoke calmly yet firmly, delivering a pragmatic address filled with palpable passion and hope for the future stability of Ukraine. Conversely, Ms. Jaresko went on to pull double duty as Honorary Auctioneer for the Live Auction portion of the evening, demonstrating a refined vigor and zeal reminiscent of some of her finest and fiercest work.
Moving musical performances from The Ukrainian Village Voices, Mark and Marichka Marczyk, and Serhiy 'Foma' Fomenko provided the evening with a tangibly authentic aural tone, passionately celebrating that which unites us as a culture.
As the inaugural event of this nature for HUHTC in New York, the most culturally affluent city in the world, it was of utmost importance to both create an awareness of HUHTC and to establish a dialogue with the New York hromada.
Funds were raised. Thoughts were shared and discussions took place. Song, salo and merriment filled in the gaps. Most important of all, however – lives were changed.