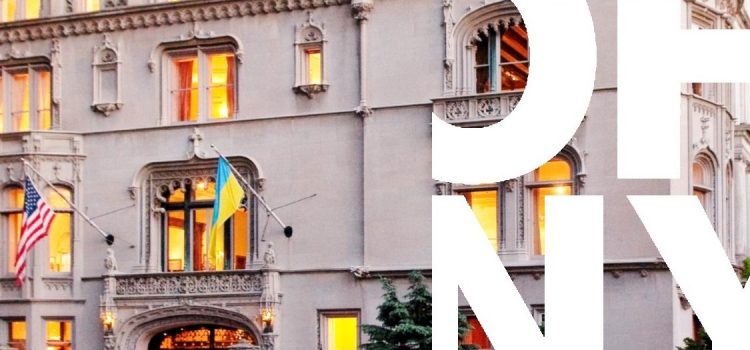 Take a tour of the Ukrainian Institute of America as part of the 17th Annual Open House New York Weekend, America's largest architecture and design event.
Saturday, October 19th:
Free half-hour tours are offered at 10:30am, 11:30am, 1:30pm, 2:30pm, 3:30pm, 4:30pm.
Sunday, October 20th:
Free open to the public access on a drop-in basis from 12:00-6:00pm. No tours offered on site that day.
The Ukrainian Institute of America has been participating since the first Open House New York Weekend, when only ten sites participated. Since then more than 1,100 buildings across the five boroughs have opened their doors for tours and talks and been visited by more than one million people.
The Annual Open House New York Weekend unlocks the doors of New York's most important buildings, offering an extraordinary opportunity to experience the city.
From historical to contemporary, residential to industrial, hundreds of sites across the five boroughs are open to visit, with tours, talks, performances, and other special events taking place over the course of OHNY Weekend. Through the unparalleled access that it enables, OHNY Weekend deepens our understanding of the importance of architecture and urban design to foster a more vibrant civic life, and helps catalyze a citywide conversation about how to build a better New York.
OHNY Weekend (October 19-20, 2019) at the Ukrainian Institute of America