The Ukrainian Institute of America was proud to have welcomed U.S. Secretary of State Antony Blinken and Ambassador Linda Thomas-Greenfield for a private tour and program on the afternoon of Thursday, May 19, 2022.  Our Ukrainian homeland has a rich and storied history founded on the principles of freedom, self-expression and democracy, which have fostered centuries of artistic excellence.  We were delighted, on behalf of our organization, to showcase for these important visitors several examples of Ukraine's vibrant culture, currently on display. This visit was a testament not only to the significant and dynamic cultural history of Ukraine, but also to the incredible solidarity that the United States has shown and continues to show towards Ukraine. 
As the UIA enters its 75th year of existence, the vision of our founder, William Dzus, is as alive as ever and we look forward to building upon the incredible legacy that he enabled for our community. 
For more details about this State visit, please read this recent article in Our Town.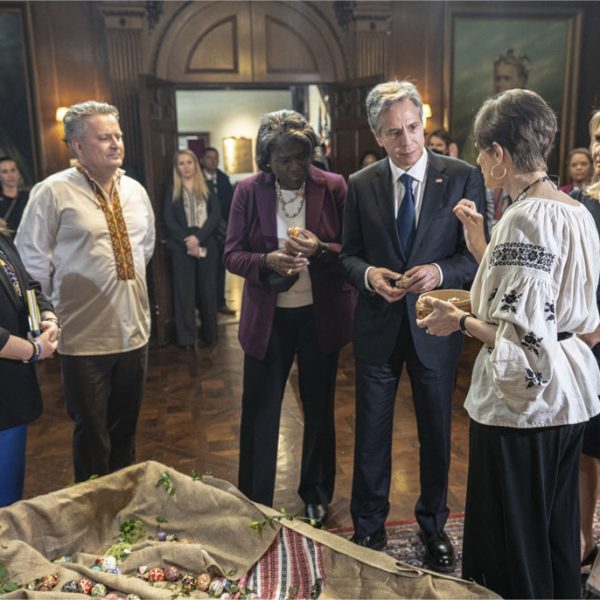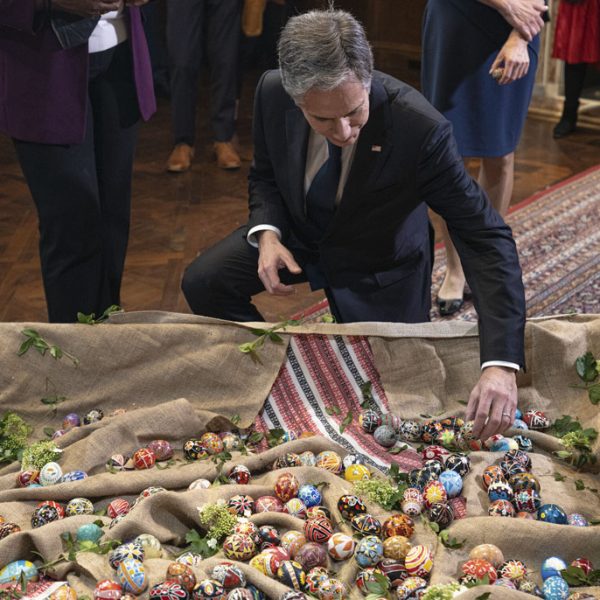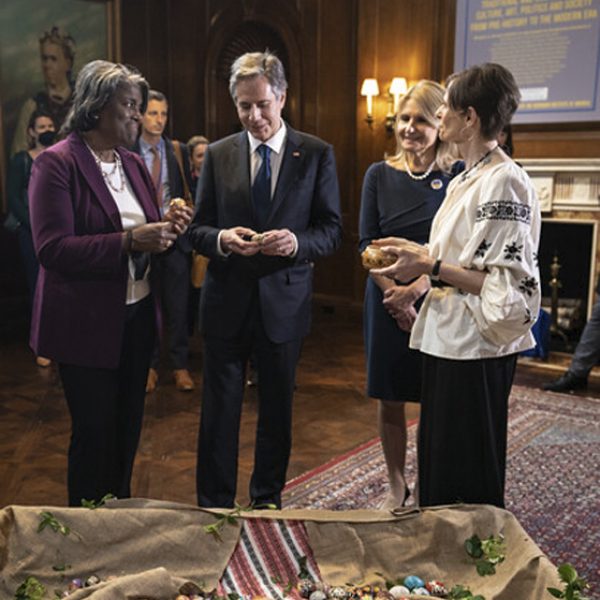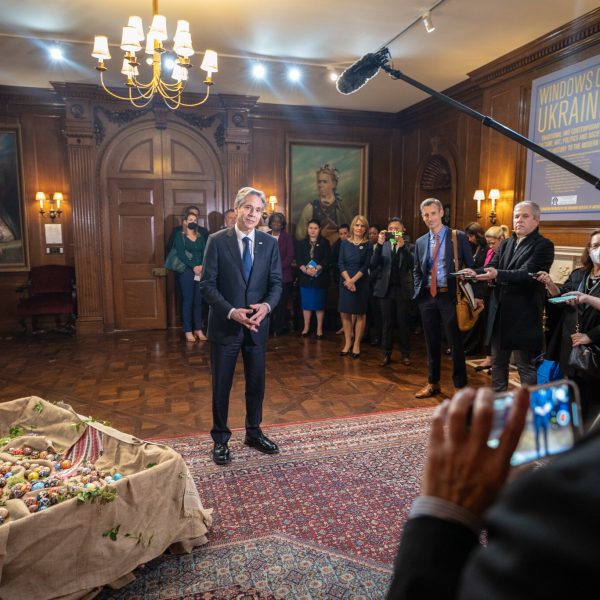 Secretary of State Antony Blinken Visit to the Institute