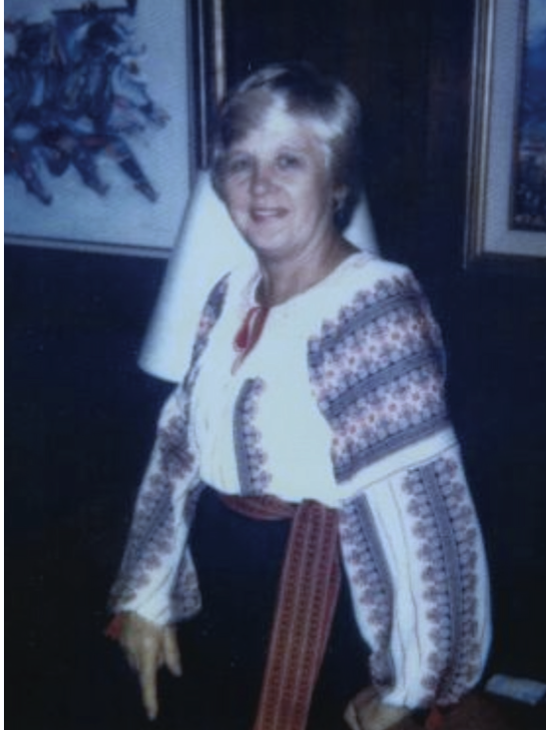 Sophie Szpak, mother of UIA Member Maria Szpak, passed away peacefully at the age of 98 on June 23, 2021, in Greenwich, Connecticut, surrounded by her loving and devoted family.
Born in Ukraine on March 6, 1923, she lived her life with enthusiasm and happiness, filling it with laughter, music and dancing with family and a multitude of friends.
She was predeceased by her loving husband of 52 years, Dmytro Szpak. She is one of the last of the "Greatest Generation" and displayed the strength that all Ukrainian women possess. She was very proud to be a Ukrainian American! She especially loved her work at the Ukrainian National Association's resort, Soyuzivka, in Kerhonkson, New York managing hospitality in the dining room, weddings, and special events, becoming a legend with all the workers and guests. The Sunflowers were her signature touch that she loved and planted throughout the estate.
Her family members and the Ukrainian community mourn her loss and will miss her dearly, but will always celebrate with gratitude her long and remarkable life. Her memory will never be forgotten by her friends and all the people whose lives she touched.
She is survived by her loving daughter, Maria, and husband, Trey Kelsey, of Greenwich, Connecticut and daughter, Barbara, and husband, Charles Jeffrey, of London, England.
Sophie Szpak passed away peacefully at the age of 98 on June 23, 2021