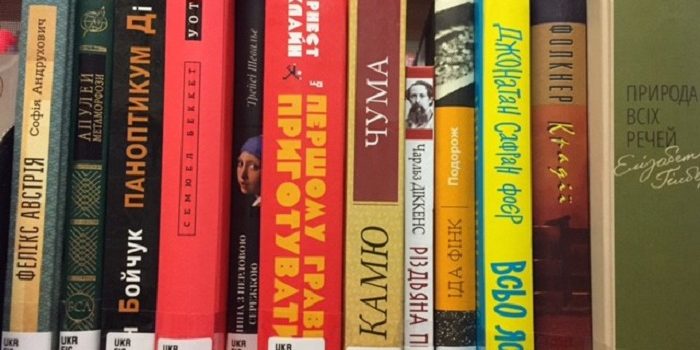 Did you know that a significant collection of Ukrainian books arrived at the New York Public Library? Ottendorfer Branch has received over one hundred contemporary titles in Ukrainian. Lyubka and Saramago, Izdryk and Modiano, LeGuin and Hawking, J.K. Rowling and Orwell are all together on the shelves of the first floor of a library where Brecht once spoke.
Missed Columbia lecture on art in the DP camps? Read Boychuk's Panopticum.
Interested in seeing the complete Ukrainian collection by branch? Follow http://on.nypl.org/1NQPlNe. For the books that you can check out, select Circulating.
Babysitting? Prokhasko and Korczak, among many others, are in the children section in Ukrainian on the second floor.
Staying uptown? Place a hold on your favorite title and have it delivered for pick up at your local branch. Catching a ferry in the evening? Schedule pick up at a local Staten Island branch.
For comments on Ukrainian collection at NYPL, please contact Coordinating Committee to Aid Ukraine at quialeones@gmail.com.
A significant collection of Ukrainian books arrived at the New York Public Library