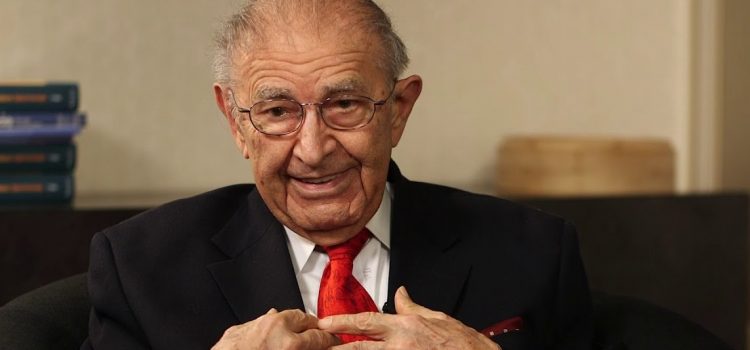 Today, April 17, we celebrate the birthday of Dr. Lubomyr Romankiw, an IBM digital pioneer and one of the most distinguished Ukrainian Institute's members.
As a 1986 IBM Fellow and researcher at IBM's Thomas J. Watson Research Center in Yorktown Heights, New York, Dr. Romankiw holds over 65 patents and has published over 150 scientific papers.
In a ceremony on May 2, 2012, he was one of two IBM scientists inducted into the National Inventor's Hall of Fame for their invention that paved the way for the advancement of commercial disk storage technology used in computers, digital cameras and other devices. He and Dr. David Thompson were honored for their invention of a technique that produced the first practical and manufacturable thin film magnetic head, which increased the density of data stored on magnetic disks and dramatically reduced the cost of data storage.
In addition to being named an IBM Fellow, he is a member of the IBM Academy of Technology, an Institute of Electrical and Electronics Engineers (IEEE) Fellow, and an Electrochemical Society Fellow. Dr. Romankiw received the 1993 Society of Chemical Industry Perkin Medal, the 1994 IEEE Morris N. Liebmann Technical Field Award, and the 1994 Electrochemical Society Vittorio de Nora Award. He also received the Inventor of the Year Award from the Eastern New York Intellectual Property Law Association (2000) and the Inventor of the Year Award from the New York Intellectual Property Law Association (2001).
Dr. Romankiw is active in various organizations, most notably serving as the Chief Scout of the Plast Ukrainian Scouting Organization, and he is a member of other Ukrainian organizations, including the Ukrainian Institute of America.
Dr. Lubomyr Romankiw grew up in Western Ukraine and fled from the Soviets to Canada. He earned his B.S. from the University of Alberta and both his M.S. and Ph.D. degrees in Metallurgy and Materials from the Massachusetts Institute of Technology.
Today, April 17, we celebrate the birthday of Dr. Lubomyr Romankiw, an IBM digital pioneer and one of the most distinguished Ukrainian Institute's members