Ukrainian Film Festival
July 26, 2022 @ 7:00 pm

-

August 31, 2022 @ 7:00 pm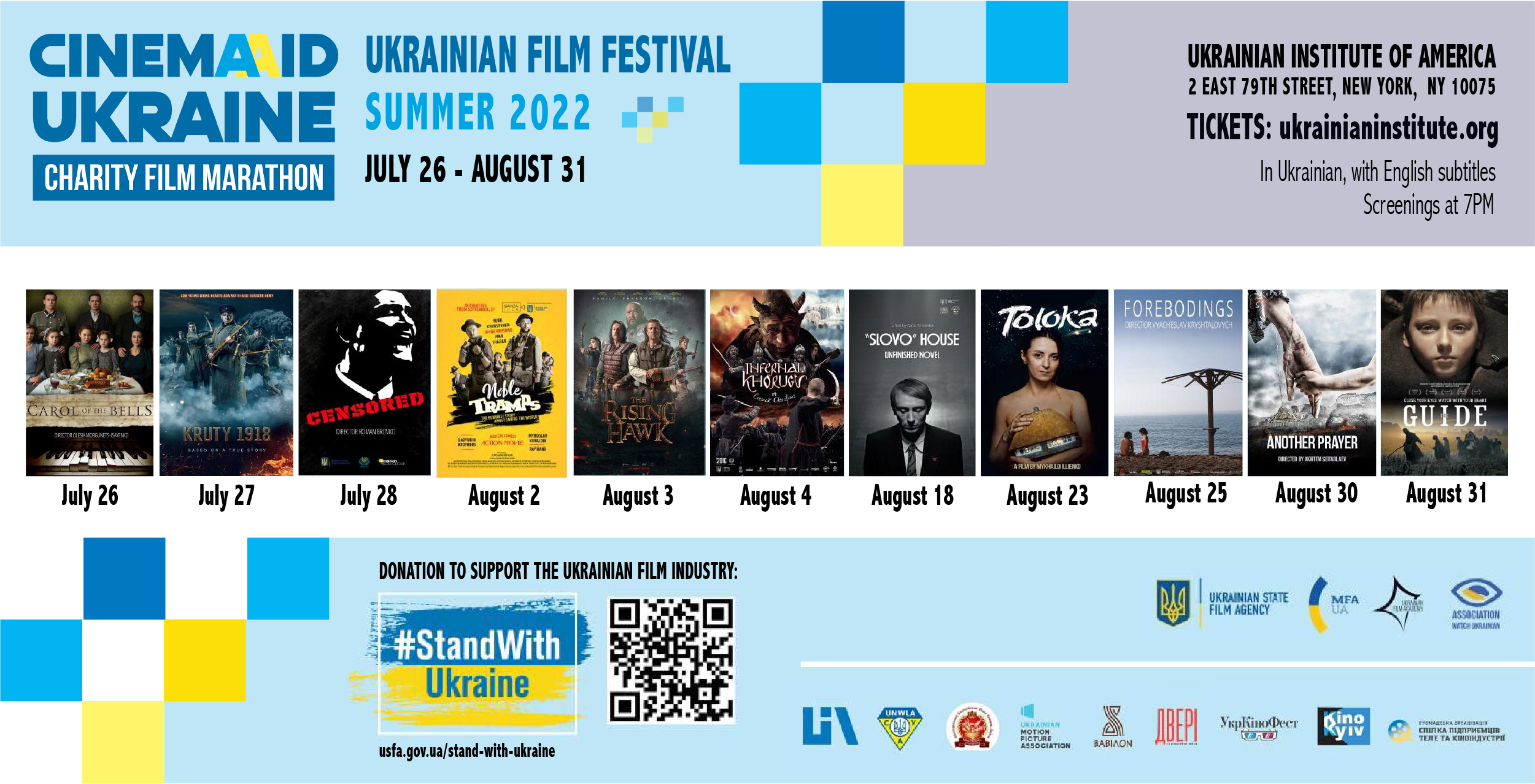 The Ukrainian Institute of America
presents
Ukrainian Film Festival – Summer 2022
11 feature films and 22 shorts, screenings from July 26 – August 31, 2022 at 7:00 PM
In Ukrainian, with English subtitles
Tickets: $10/person. Free for UIA Members, Ukrainian citizens, students with ID
 _______________
The Ukrainian Film Festival – Summer 2022 offers a unique opportunity to view eleven full-length feature films and twenty-two short films from Ukraine, with screenings on certain Tuesdays, Wednesdays and Thursdays in July and August. The Festival films range across a wide spectrum of genres, from drama and action to comedy, musical and allegory.
Produced in the years since the 2014 Russian invasion of Ukraine, the films cover periods in history from the 13th century to today. The Festival is particularly timely, as Ukraine is once again heroically defending the gates of Europe, in a fight for freedom and in defense of democratic values.
These movies follow on a rich tradition of film making that includes world-renowned classic film makers such as Oleksansdr Dovzhenko and gems such as Shadows of Forgotten Ancestors.
As part of the global initiative CINEMAAID UKRAINE, this festival unites key Ukrainian film organizations in support of film-making in this challenging and dangerous time of a war that deliberately targets civilians and culture. This summer, affiliated festivals are screening contemporary Ukrainian films in over two dozen cities around the world.
---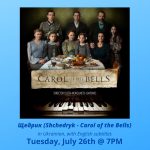 Щедрик (Shchedryk – Carol of the Bells) / Tuesday, July 26 
2022, Historical Drama – 2h 2m
War shatters the peaceful life in Ukraine of three families, Ukrainian, Jewish and Polish, who live happily together in a large house. Persecution, death and loss come to these families, but a brighter future, evoked by the 'Carol of the Bells' will be everlasting. Read more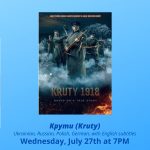 Крути (Kruty) / Wednesday, July 27
2019, War Drama – 1h 50m
As a 4,000-strong Bolshevik army division advances towards Kyiv, a Ukrainian unit of 400 soldiers, mostly student-cadets, stands in resistance. Based on the true story of the 1918 battle of Kruty, the cadets show strength and sacrifice in the face of brutal attack. Read more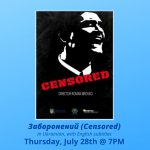 Заборонений (Censored) / Thursday, July 28 
2019, Biography – 1h 40m
One of the most powerful Ukrainian poets of the 1960s, Vasyl Stus struggles for literary freedom during Soviet times. This is the story of Stus' tragic and mysterious death and the last KGB attempt to seduce the poet with their "freedom." Read more
---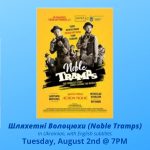 Шляхетні Bолоцюги (Noble Tramps) / Tuesday, August 2 
2018, Romantic Comedy – 1h 43m
In Lviv of 1938-39, a group of batiars (noble tramps) spends time having fun and making mischief. Their lifestyle takes an unexpected turn, when they suddenly become guardians of a young beauty and therefore must assume serious responsibilities. Read more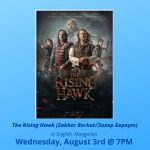 Захар Беркут (Zakhar Berkut – The Rising Hawk) / Wednesday, August 3 
2019, Action Drama – 2h 5m
The powerful and brutal armies of the enormous Mongol Empire march on Europe. A small Ukrainian village in the Carpathian mountains resists, with two young lovers caught in the center of the drama. Based on the famous novel by Ivan Franko. Read more
<Trailer> <Tickets>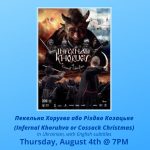 Пекельна Хоругва або Різдво Козацьке (Infernal Khoruhva or Cossack Christmas) / Thursday, August 4
2019, Family, Fantasy – 1h 50m
In this fairytale, if the Devil can capture the best Cossack warrior and hold him until Christmas night, he will be able to wipe the entire Cossack nation off the map. Heroes of Ukrainian folklore are featured in the twists and turns of this story of good versus evil. Read more
<Trailer> <Tickets>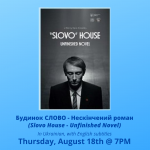 Будинок СЛОВО – Нескінчений Pоман (Slovo House – Unfinished Novel) / Thursday, August 18 
2021, Drama – 2h
In 1930's Kharkiv, an ambitious young poet happily settles in at the new luxury "Slovo" House, built specifically for artists. He is part of a generation of creative Ukrainians, who do not realize the high price they will pay for their success under the totalitarian regime. Read more
<Trailer> <Tickets>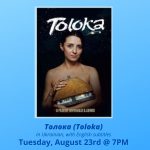 Толока (Toloka) / Tuesday, August 23 
2020, Drama – 1h 56m
In an adaptation of Taras Shevchenko's romantic ballad, three Kozaks fall in love with beautiful Catherine, This tale of rivalry can be seen as a metaphor for Ukraine's history, spanning some of the most epic moments of its struggle for freedom against invaders. Read more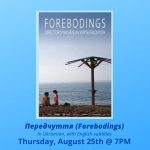 Передчуття (Forebodings) / Thursday, August 25 
2020, Drama – 90m
The slow life in a provincial Ukrainian seaside town is suddenly disturbed by scandal when a resident passes away. Only his wife and his friend know where he is buried. They refuse to tell the others, who are seeking answers to their own questions. Read more
Чужа Mолитва (Another Prayer or 87 Children) / Tuesday, August 30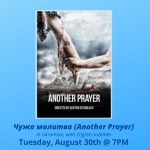 2017, Drama – 92m
In this true story, a Crimean Tatar woman saves orphaned Jewish children during the Nazi occupation. In doing so, she faces the moral dilemma: should she try to help them or save herself by refusing? Read more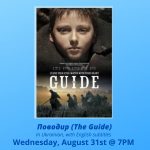 Поводир (The Guide) / Wednesday, August 31 
2014, Drama – In Ukrainian, with English subtitles – 2h 2m
In the 1930's, an American boy visits Kharkiv with his father, only to become entangled in the Soviet campaign to murder hundreds of blind minstrels (kobzars) as well as millions of Ukrainians. Read more