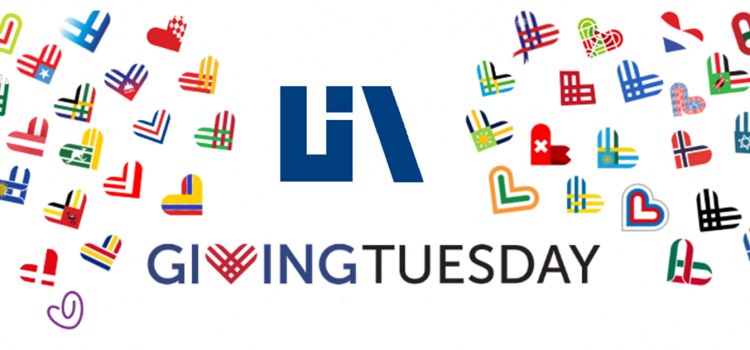 As we kick off the 2020 holiday season, the Ukrainian Institute of America sends its best wishes for happy and healthy holidays to all.
We invite you to join the #GivingTuesday movement on December 1, 2020 and help the Ukrainian Institute to support its mission!  It is celebrated on the Tuesday following Thanksgiving.
Many thanks to all of the members and friends of the UIA who have continued to support the Institute during this incredibly challenging time for all. We are humbled by your generosity and are most appreciative of your steadfast commitment to our organization.
For over seven decades, the Ukrainian Institute has continued to promote, through educational, professional and social activities, a greater awareness, knowledge and appreciation of Ukraine's and Ukrainians' rich culture, history and accomplishments.
As a National Historic Landmark located in the midst of "Museum Mile," the building that is home to the Institute plays a significant role in helping draw visitors and heightening general interest in Ukraine and its culture. The Ukrainian Institute is a steward of one of America's architectural treasures. Through our preservation work, the Ukrainian Institute guarantees that generations of Ukrainian Americans, as well as the global community, are able to enjoy an architectural masterpiece.
Over its existence the success of the Ukrainian Institute has been due to Mr. William Dzus, the founder of the Ukrainian Institute, the Institute's members and its benefactors.
We continue to depend on generous gifts from our members and friends.
Facebook is matching up to $7 million in eligible donations made on Facebook during GivingTuesday 2020.
---
Donate via PayPal or Credit Card
---
Donate by Check
Ukrainian Institute of America
2 East 79th Street
New York, NY 10075
---
Donate while Shopping
---
Matching Gifts – Double the Donation
1) Donate
2) Apply for Corporate Match at your company
3) Send us the forms to complete your match at mail@ukrainianinstitute.org
LIST OF COMPANIES WITH MATCHING GIFT PROGRAMS
---
Become a Member
For only $1000 for life. Benefits include the following:
• Membership card.
• Invitations to Ukrainian Institute events.
• Free admission to the UIA exhibits, film screenings and MATI concerts.
• 10% off on all purchases of art.
• Preferential discounted rate on the rental of the UIA building.
• Access to the member's room (library) on the third floor during our working hours.
• Full voting privileges at the Annual Membership Meeting.
CLICK HERE FOR FULL/PARTIAL ONLINE APPLICATION FORM
or
DOWNLOAD FULL/PARTIAL APPLICATION FORM
---
Become "Friend of the Institute"
For only $75 annually. Benefits include the following:
• Membership card.
• Invitations to Ukrainian Institute events.
• Free admission to the art gallery for two.
• Free admission to any two featured UIA events ($30 maximum per event).
CLICK HERE FOR 'FRIEND' ONLINE APPLICATION FORM
or
DOWNLOAD "FRIEND" APPLICATION FORM
---
Buy Art
Build your private art collection and support the Institute by purchasing a work of art by Ukrainian artists. 35% of the purchase price is tax-deductible and supports the Institute's Art Programs.
 Video by Sashko Danylenko
Support the Ukrainian Institute of America on #GivingTuesday 12.01.2020