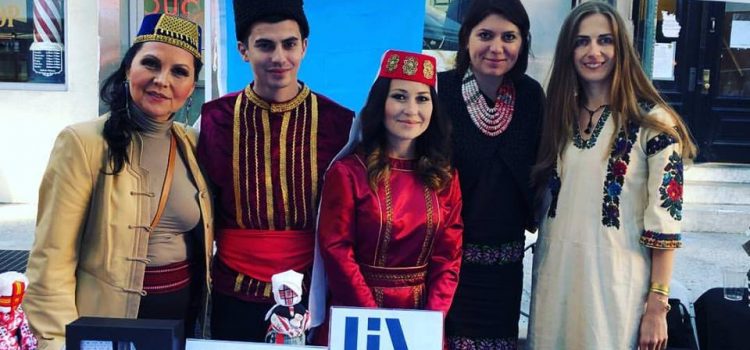 On October 1, 2017, the Ukrainian Institute of America organized the Ukrainian booth at the International Way section of the 92nd Y Street Festival. The International Way is a 14-year tradition, and this was the second year that Ukraine was represented.
We extend our thanks to everyone who participated, visited and promoted this initiative. We are grateful to Consul Denys Semenovych, Masha Archer, Natalia Luchuk, Timur Kirimoglu, Zarema Settarova, Lesya Yurchyshyn, Olena Sidlovych, Ukrainian Museum, Razom for Ukraine, and Khortytsa for their contribution to a successful event.
Special thanks to the Consulate General of Ukraine in New York and Ayla Bakkalli, the Representative for the Crimean Tatar Mejlis in the United States for their support.
Ukraine was represented at 92nd Y Street Festival