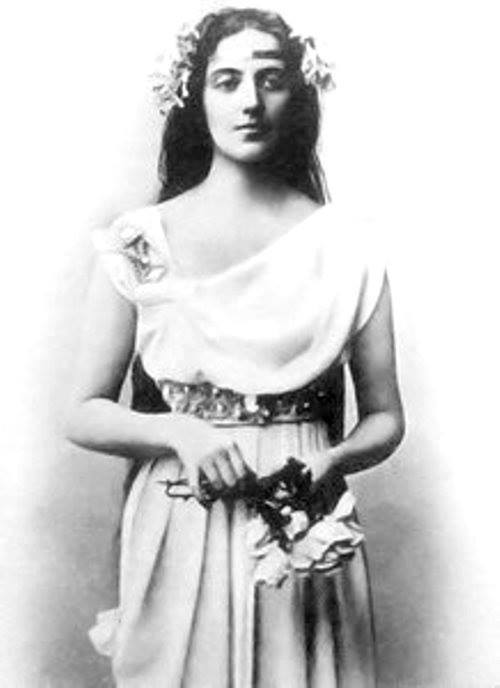 Today, November 16, Ukrainians mark 65 years since the death of "the unforgettable Aida," "the enchanting Cio-Cio San," and "the ideal Brunhilda" – Solomiya Krushelnytska.
In the first decade of the 20th century, there were four male opera singers renowned worldwide, Enrico Caruso, Mattia Battistini, Titta Ruffo, and Fiodor Shaliapin, and only one woman reached their level. That was Solomiya Krushelnytska.
Born into a Ukrainian Greek Catholic priest's family in Western Ukraine, she studied music in Lviv, Ukraine and Milan, Italy.
In 1904, she famously became a savior of Puccini's Madam Butterfly. The opera was booed by the audience at its premiere in Milan's La Scala, but three months later with Krushelnytska singing the leading role, it became a major success. She was invited to perform at the world's most prestigious theaters, Milan, Rome, Paris, Naples, Lisbon, Madrid, Buenos Aires and New York, and crowned with golden crowns and wreaths. "Solomiya's voice is the most beautiful ever heard by people," wrote the world's press after each triumphant performance of Krushelnytska. Met with standing ovations across the globe, in her performances, Solomiya always included Ukrainian folk songs and songs of Ukrainian composers into her repertoire.
Ukrainians mark 65 years since the death of Solomiya Krushelnytska