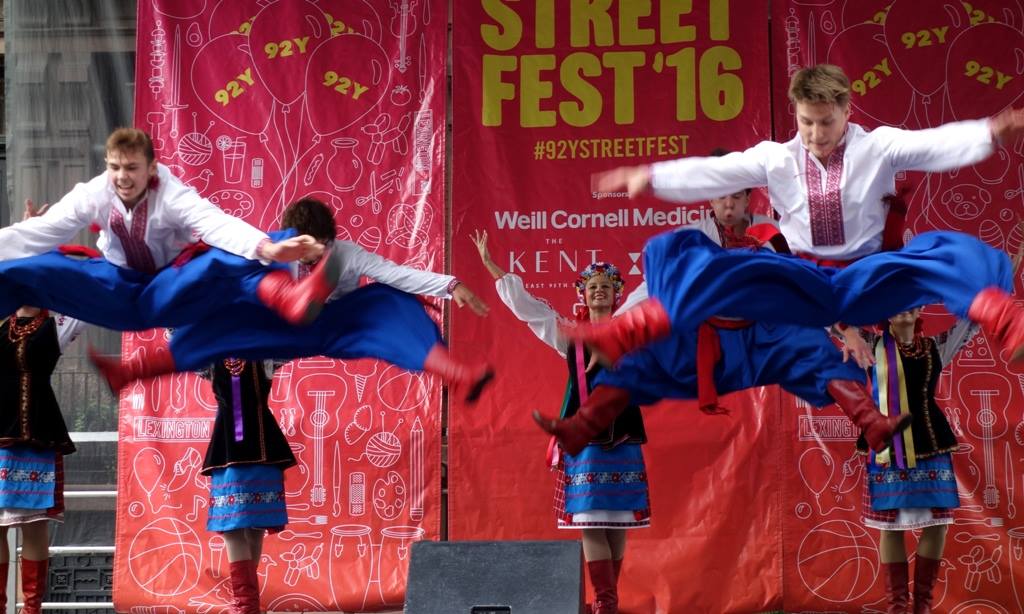 On September 18, 2016, the Ukrainian Institute of America organized the Ukrainian booth at the International Way section of the 92nd Street Y Street Festival. The International Way is a 13-year tradition, and this was the first year that Ukraine was represented.
We extend our thanks to everyone involved, the Ukrainian Museum, UNWLA – Ukrainian National Women's League of America, Veselka – Ukrainian Restaurant, Syzokryli Ukrainian Dance Ensemble, Laryssa Czebiniak, and Khortytsa Vodka for making it a great success!
Special thanks to the Consulate General of Ukraine in New York for their support.
We organized the Ukrainian booth at 92nd Street Y Street Festival