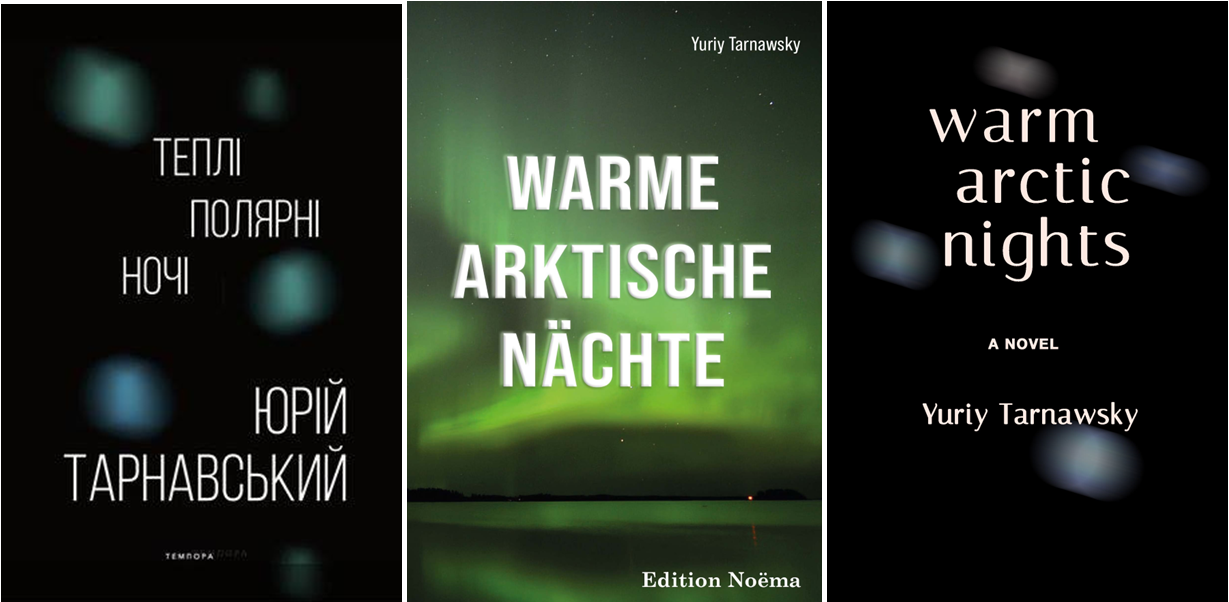 Warme Arktische Nächte, a  German-language translation of Warm Arctic Nights, the acclaimed novel by Yuriy Tarnawsky, was released in November 2020 by Edition Noëma, the belles-lettres imprint of ibidem-Verlag, an important publisher of scholarly literature of Stuttgart, Germany.  The book was skillfully translated by Christian Weise in close cooperation with the author who spent his formative years in Germany.
The book was originally published in English by JEF Books of Aurora, Illinois in February of 2019 and launched at the Ukrainian Institute of America on March 8, 2019 on the occasion of the world-premiere screening of Olexandr Fraze-Frazenko's Casi Desnudo, a film about Yuriy Tarnawsky.
A Ukrainian-language version of the book, Tepli polyarni nochi (Warm Polar Nights) in an authorized translation by Maksym Nestelieiev was published by the Kyiv publishing house Tempora and presented at the 26th Lviv Publishers' Forum on September 21, 2019.
The novel is a fictionalized, semi-autobiographical account of the first ten years of Yuriy  Tarnawsky's life, describing an idyllic childhood in pre-WW II Poland, where he was brought up, the politically and personally tragic war years in German-occupied Ukraine where the family had moved, and the horrific flight to the West, an experience many members of the Ukrainian diaspora have lived through.
Yuriy Tarnawsky's "Warm Arctic Nights" published in German